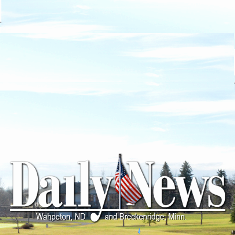 Richland-Wilkin Joint Powers Authority
Original Publication Date: August 30th, 2012
Republished with persmission from:
From 2007 to the end of 2008, the average American household lost 25 percent of its net worth. The housing market collapsed and real estate values declined by an average of 30 percent. Particularly hard hit were middle class Americans whose primary source of wealth was the equity in their home. This was the start of what we now call the "Great Recession."
A microcosm of the same sort of economic crises can be found in an 80-square-mile area in far southern Cass and Clay counties, and northern Richland and Wilkin counties. The middle class families that make up these communities have lost the wealth of their home equity. Homes and farmsteads cannot be sold. Families who have taken employment out of the area have had to rent out their property, or let it stand vacant. Appraisers who might speculate on home values cannot be found and bankers will not risk equity loans or purchase money loans on houses for which a market value cannot be determined. There are no buyers.
Oxbow now has 10 percent of its homes vacant or for rent. The Richland 44 Schools have had no new enrollment. Home building and construction in the townships of northern Richland County, once vibrant, has come to a standstill. The Lutheran churches in Hickson, Christine and Walcott Township, linked as a parish to pool resources, have declining membership and face closing their doors if they lose Hickson Lutheran. With no home values, families have lost what amounts to their life savings. These communities may be the only area in the state not presently reaping the benefits of an agriculture and energy fueled economic boom.
Although factors that brought about the Great Recession are often debated, there is no question about the cause of the south valley's economic tragedy: the election by Fargo's leaders to shift the FM diversion four miles south, build a dam and flood 54,000 acres (80 square miles) as a reservoir or "staging" pond. The term "election" is appropriate as Fargo's leaders rejected several plans that would have provided permanent flood protection, even a diversion, without the dam/reservoir component that devastates those communities. The motivation behind this election is clear: future development of Fargo and Cass county lands presently in the natural flood plain.
If reasonable alternatives exist to provide permanent flood protection for Fargo without the dam and reservoir component, why have they not been pursued? U.S. Army Corps Project Manager Aaron Snyder, in contradiction to the placating assertions of Fargo leaders, has stated that the project is too far along to make any changes and none will be made. Suggestions to modify the plan to avoid the devastation have met with outright refusals. What sort of reasoning leads someone to conclude this proposal is ethical or justifiable?
No one is dancing in Wahpeton. But some in Wahpeton and Breckenridge are seeing – and seeing clearly the flawed thinking and result-oriented engineering that is presently causing catastrophic economic harm to their constituents. Fargo's plan must be changed to eliminate the dam and reservoir component that will devastate 80 square miles of communities. Our citizens, townships and schools will not be sacrificed so that Fargo can expand south into the natural flood plain.
Views: 17