Archive for Irresponsible Development
You are browsing the archives of Irresponsible Development.
If the pro-diversion ilk truly believes that distributed retention doesn't work, then remove all dams upstream of Fargo and increase the sizing of all culverts to prevent any water from being held back and let the water decide where it should be.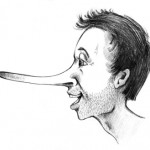 Is it time to start recalling every city, county, state and congressional official that claimed 2009 was only a 50 year flood event? Is it time to start recalling every city, county, state and congressional official that endorses augmented studies that are solely designed to support Fargo's future development?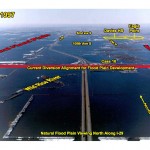 Nothing comes close to the ignorance of group-think and naivety of the Pro-Fargo kool-aid drinkers.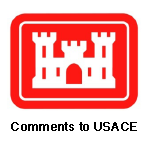 The Richland County Water Resource Board feels the United State Army Corps of Engineers did not adequately review the concept of building smaller retention sites in lieu of the large staging area created by the dam.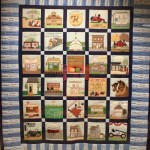 A false choice is again being served up: "cooperate with the ring dike details or we'll build it without your cooperation."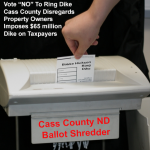 The other residents from Bakke and Hickson were asked to vote whether they would agree to a ring dike. After they overwhelmingly voted no, Fargo leaders decided to ignore their votes. Now the only votes that count are the 61 from Oxbow. There are 190 residences that will be encircled.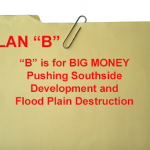 Fargo needs plan C: Quit building in the floodplain. Build your dikes to 43.5 feet and get out of FEMA insurance requirements. Invest in basinwide retention to give protection beyond the 100-year flood level. Moorhead should be congratulated for getting their city safe from spring floods.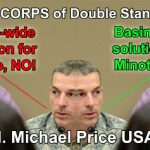 Col. Michael Price with the Corps of Engineers contradicts himself on basin-wide solutions. Suggests a Double Standard in attempts to hide mis-information from the USACE. The St. Paul Corps office says basin-wide water management is the only solution for protecting the flood ravaged city of Minot, they can't just forego all the other downstream communities.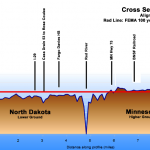 U.S. Army Corps: additional growth and development on the Minnesota side is the obvious alternative to Fargo's huge dam and diversion.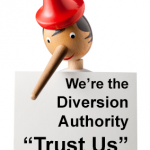 Stop the presses! Extra Extra! Read all about it! The US Senate passes the WRDA bill. The first since 2007. The bill is chock full of pet projects and language that potentially unleashes the USACE to spend at will… Diversion Authority Chairman Darrel Vanyo expressed: "…the senate vote should provide momentum for the project…". After-all, […]