Archive for Richland County
You are browsing the archives of Richland County.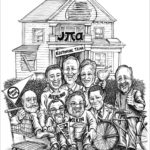 It's fair to say that consistent readers of these articles are better informed than many of the diversion decision makers in Fargo.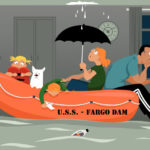 Continued from: Part 1 – Exposing the FMDA and USACE Part 2 – Exposing the FMDA and USACE Part 3 – Exposing the FMDA and USACE Part 4 – Exposing the FMDA and USACE Part 5 – Exposing the FMDA and USACE If Fargo-Moorhead were a house with a leaky roof and Fargo had 100 […]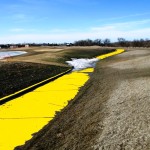 The Oxbow debacle continues, now double the amount promised just three years ago. The total is now up to 126 million and includes spending for concrete golf cart paths.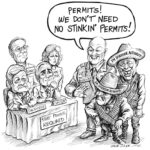 What's appalling is the Diversion Authority demands North Dakota tax dollars but doesn't want to follow the state's laws.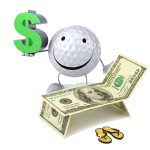 Amidst the controversy generated by 200 – 400 percent buyouts in Oxbow, ND ~ Fargo Diversion Authority documents indicate the current OHB costs through the end of FY2015 to be $89 – $92 million dollars, with approximately 25 percent of the ring-dike-levee completed.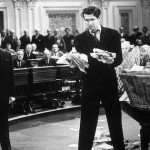 Cass County taxpayers receiving an assessment ballot and an "invitation" to support Fargo's Diversion learned that the election is fixed. The un-elected Cass County Joint Water Board deciders stacked the deck Soviet-style, the vote is a sham and the outcome pre-determined.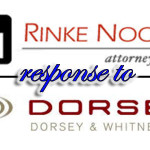 Minnesota members of the Diversion Authority derive their powers from Minnesota
law, and would be subject to Minnesota laws, even if they had not expressly acknowledged that responsibility in the Diversion Authority Charter.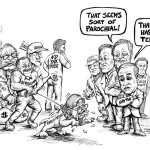 Minnesota's Governor Dayton, Representative Marquart and a few others are not "going along to get along." They are speaking out for the people and communities they represent, declaring "unacceptable" the plan to flood 35 square miles of rural Minnesota for Fargo's future development.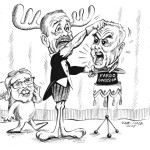 Fargo Diversion Authority has tried desperately to work its magic and convince lawmakers that a multi-billion dollar development subsidy is a flood protection plan. Fargo's Diversion Authority leaders have nothing up their sleeves and produce only opposition with their inept and arrogant sleight of hand.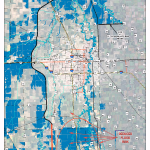 Project Failure: U.S. Army Corps of Engineers fails to explore options and alternative that DO NOT promote encroachment and urban sprawl into the last natural flood plain south of Fargo, ND in direct and indirect violation of Executive Order 11988 (EO11988). More to the point, the limited alternatives explored are concentric to the "exploitation for urban sprawl" into the last natural flood plain south of Fargo, ND.