Archive for Fargo Moorhead Dam and Diversion
You are browsing the archives of Fargo Moorhead Dam and Diversion.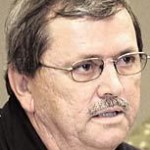 Clay County Commissioner Kevin Campbell sells out Minnesotans, welcomes ND flood impacts. Campbell chooses ND land grab development over protecting MN property rights.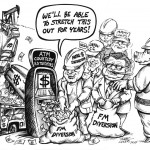 Who needs a pipeline to move oil field benefits from the west? Fargo diversion backers have concocted a scheme to turn the state's oil and agriculture bounty into a giant ATM machine.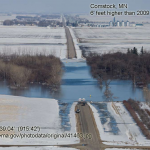 I am familiar with your letter dated Jan. 14, 2014 to Darrel Vanyo, warning Fargo's Diversion Authority that this action may violate Minnesota law. After receiving your letter, Fargo-Moorhead's Diversion Authority concocted an "independent utility" story.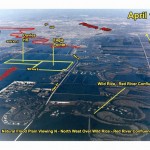 Fargo leaders use poor judgement in wasting tax dollars to develop natural flood plain creating a new FEMA flood risk to the higher ground surrounding it. Floodwalls, Dike and Levees provide a false sense of security because the threat of flooding still exists and will not provide any protection against rainfall event inside the protection area.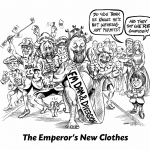 Don't be misled, the law is clear. Minnesota has the final word on whether the Red River gets a dam. The Army Corps is essentially just Fargo's paid contractor for this project, in no way exempt from the requirements of Minnesota law.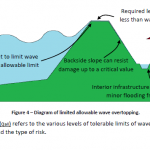 Residents of the communities of Bakke, Hickson and Oxbow, North Dakota could face several weeks of adverse conditions surrounded by a man-made lake which could exceed 50 square miles in size.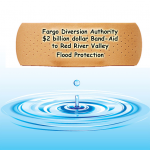 No more "FARGO "FIRST": Pembina County commissioner Andy Adamson, Jr. accurately sizes up Cass County commissioner Darrell Vanyo and cites "A flood control project of this size should be expanded to provide protection to the entire Red River Valley".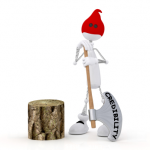 In yet another attempt to do Fargo Dam and FM Diversion damage control, Fargo sacrifices another pawn upon the blade of credibility.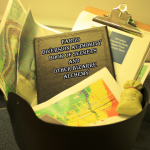 Fargo Diversion folks used creative accounting to justify their project to Congress. They couldn't get a good enough benefit/cost ratio to have any hope of getting funded, so, they cooked the books.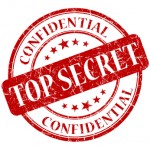 Fargo Diversion Authority delays releases of half million dollar taxpayer funded Red River Basin Commission Long Term Flood Solution study that damages U.S. Army Corps of Engineer project claims.