Archive for Wilkin County
You are browsing the archives of Wilkin County.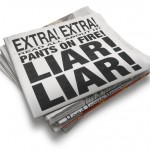 If retention doesn't work, then there would be no need for dams or no postulations to hold back agricultural drain tiling waters. The sooner local leaders comes to grips with that reality, progress can be made, solutions defined and actions taken.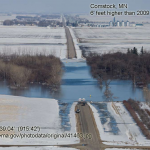 I am familiar with your letter dated Jan. 14, 2014 to Darrel Vanyo, warning Fargo's Diversion Authority that this action may violate Minnesota law. After receiving your letter, Fargo-Moorhead's Diversion Authority concocted an "independent utility" story.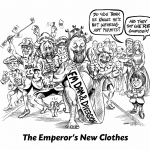 Don't be misled, the law is clear. Minnesota has the final word on whether the Red River gets a dam. The Army Corps is essentially just Fargo's paid contractor for this project, in no way exempt from the requirements of Minnesota law.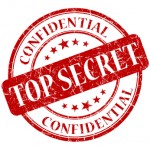 Fargo Diversion Authority delays releases of half million dollar taxpayer funded Red River Basin Commission Long Term Flood Solution study that damages U.S. Army Corps of Engineer project claims.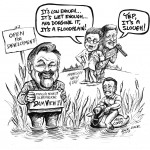 Fargo's media criticizes Moorhead for being trashy and backward and described as "more than sad." Suggesting that Moorhead has only themselves to blame for their lagging development, they are castigated for failing to take advantage of their natural advantages and lectured on what they should or should not be doing.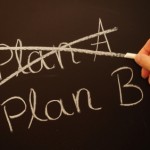 We are certain that the FM diversion is not the next step in providing Basin wide protection, no matter what the politicians say.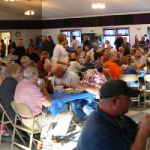 Sunday night, with money in their hands, they came to Christine to preserve their communities and their future.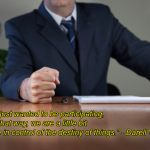 The Diversion Authority voted unanimously to file a motion to intervene in the case. "We want a seat at the table, in that way, we are a little bit more in control of the destiny of things." – Darell Vanyo, Diversion Authority Chairman
This issue of future development of the floodplain is the most harmful aspect of the project. It takes value from one group of citizens and gives it to others under the guise of flood control. This is a discussion that has not taken place. Mr. Mayor Walaker, will you have this discussion?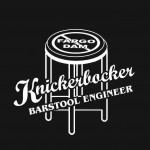 Opponents turn the tables on KFGO personality Mike McFeely attempts to debase opponents to the un-necessary boondoggle known as the Fargo Dam and FM Diversion with various marginalizing statements like "Bar Stool Engineer" which are indicative of mediocre on-air personalities seeking ratings as opposed to serving the public to find a more cost effective solution via pluralism in media.