Archive for Wilkin County
You are browsing the archives of Wilkin County.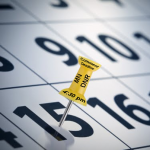 This is an opportunity to have "equal access" and your voice heard by the MN DNR without suppression of your concerns by the Fargo Diversion Authority.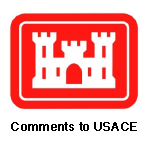 As residents of Cass and Richland County, North Dakota, we are expected to pay the cost of a plan that benefits only the future growth of Fargo, North Dakota. Even if there was a risk of a huge flood there are several alternatives to protect Moorhead and Fargo that have not been explored or have been disregarded by the decision makers, primarily North Dakota leaders.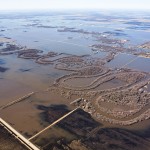 The present plan is unreasonable, immoral and will ultimately be found to be unlawful. Fargo's present leaders seek Fargo's own future interests and future growth without regard for, and at the expense of, the rights and property of its neighbors. Fargo leaders fail and will be remembered, not for having brought permanent flood protection to Fargo, but by their arrogance and unreasonableness, for having failed at a staggering cost.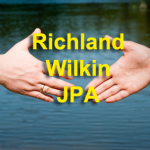 The Richland Wilkin JPA was formed in opposition to the Fargo Moorhead Dam and FM Diversion, wherein, Fargo, Cass County and the USACE propose to physically invade Richland and Wilkin counties with displaced flood water, in violation of EO 11988 from the natural flood plain adjacent to Fargo, ND. The Fargo Moorhead Dam and Diversion will unconstitutionally deprive property owners of all "economically viable" use of the land.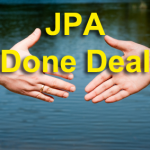 Fargo, Cass County and the USACE may have overplayed their misinform, divide and conquer hand. The USACE, Cass County and Fargo will need to come to the table with previously excluded opponents and provide answers to defiencies and impacts evident in the current FEIS. A tough pill to swallow for those that have routinely marginalized opponents with denigrating disregard: "They had no place there. Why would diversion supporters who are trying to get the project funded invite project foes whose goal is to scuttle the project? They were not invited for good cause."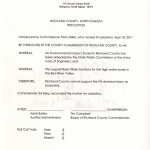 Fargo's aggressive push to develop the natural flood plain south of Fargo, ND has commissioners from Richland County, ND and Wilkin County, MN reaching across the very river that Fargo is using in a sympathetic pitch for 2 billion plus dollars to bankroll a project that has a 99.98% chance of never being utilized to the capacity of a 500 year flood event. Fargo don't park your problems on us.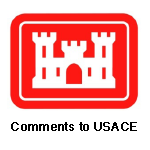 I am writing to you in opposition to the July 2011 FEIS for the Locally Preferred Plan. This plan presents many concerns regarding negative effects on the residents, farmers, and economy of the region. Because my comments for the SDEIS were not adequately addressed I expanding on them for this comment period. This plan has been developed exclusively for the benefit of a small portion of the region and does not include benefits for, nor does it consider the economic impacts to not only the local region but to the whole Red River valley.