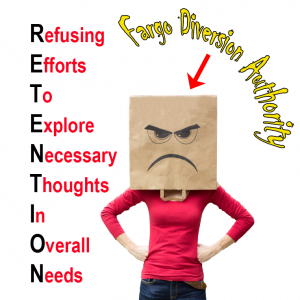 Richland-Wilkin Joint Powers Authority
Original Publication Date:
July 10th, 2014
Wahpeton Daily News
Republished with permission from:
JPA Editorial Team
Minnesota Congressman Collin Peterson brought the Secretary of Agriculture to town last week to announce that $50 million of federal assistance is available for water retention projects in the Red River Valley. In addition to Secretary Vilsack, were North Dakota Senators John Hoeven and Heidi Heitkamp, Minnesota Sen. Amy Klobuchar and North Dakota Rep. Kevin Cramer.
You would have thought the collection of so many high ranking government officials to announce funding for desperately needed flood control in the region would have brought cheers and enthusiasm from the Red River Retention Authority, the Red River Basin Commission and most of all the Diversion Authority. But instead, we heard only deafening silence.
The political feat accomplished by Peterson, with the help of Sen. Hoeven, is truly amazing. They appropriated $50 million specifically for our region for conservation flood mitigation through the U.S. Department of Agriculture. Another $400 million is available for the entire nation based on bids for which we are still eligible to apply. The $400 million can be disbursed during the next two years.
So far, the federal contribution for constructing a diversion around Fargo is $0. In fact, in the continuing resolution that funds the federal government, there is a ban on any new construction starts. It has been in place for the last four years and unlikely to change given the fact the federal deficit is approaching $20 trillion. In addition, there are approximately $60 billion worth of unfunded U.S. Army Corps projects on the books ahead of the Fargo project. The North Dakota Legislature told Fargo they couldn't touch any of their appropriation for diversion construction until the feds threw in some cash.
So if flood control in the Valley is so important, why aren't all of the water management groups jumping and praising the announcement that money is on the way?
Are all these taxpayer-sponsored groups committed to meetings or retention?
More to the point, do the preachers really believe in God? There are a lot of people being pressured to say there is room for only one flood control project in the valley and it ought to be a 36-mile-long diversion channel and a 50,000-acre staging area that benefits Fargo alone. It should be noted that in the group of national and local dignitaries who attended the announcement, North Dakota's governor and representatives from the Diversion Authority were notably absent.
We better take pie when it's passed because it may not come around again.
Views: 24