Archive for Red River Valley
You are browsing the archives of Red River Valley.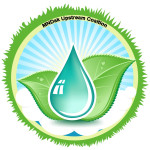 This is a federal project designed to have federal participation, but the federal government has no money. The continuing budget resolution funding the government in Washington has had a ban on new project construction funding for the last four years, with no end in sight. If you read the letter to the White House from the Minnesota governor, you'll see he is requesting that no money or support be given to the diversion project, at least until the DNR is done with their study.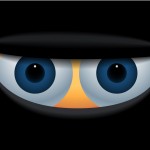 The pace and push for the proposed Fargo Dam and FM Diversion is the very essence of corruption. It is the melting pot of decisions made under duress due to time constraints with a constant overstatement of impacts and a manufactured EOE study to set Fargo's flood gage as the benchmark for the entire Red River Valley.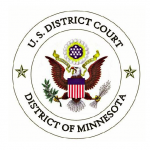 Initial authorization is not the final word on a Corps project. Authorized projects may be modified for a number of reasons including cost changes and design modifications. The Corps may not commence construction on a significant flood control project without both Congressional authorization and a Congressional appropriation(s). Congressional authorization of a flood control project does not guarantee federal funding through a Congressional appropriation.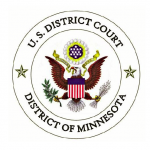 Nathan J. Hartshorn, MN Assistant Attorney General: The Project would flood thousands of acres of Minnesota farmland in order to expand development opportunities in the Fargo-Moorhead Metropolitan Area. The Project also would require construction of a high-hazard dam on the Red River, upstream of Minnesota communities. This high hazard dam requires MDNR dam safety and work in public waters permits, and triggered a mandatory Environmental Impact Statement (EIS) under Minnesota law.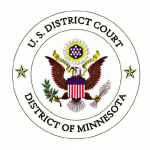 Nathan J. Hartshorn, MN Assistant Attorney General: MDNR has a significant interest in this matter because the Fargo-Moorhead Flood Diversion Board of Authority ("Diversion Authority") asserts that the proposed Fargo-Moorhead flood diversion project ("Project") is not subject to State regulation. The Project would flood tens of thousands of acres of Minnesota farmland in order to expand development opportunities in the Fargo-Moorhead metropolitan area.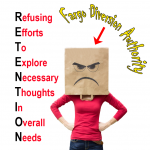 Fargo Diversion Authority refuses to explore retention as a viable flood protection option. Refusal to explore combined alternative underscores the ignorance of city and county leaders pushing a multi-billion dollar dam and diversion project to foster development of the natural flood plain south of Fargo, ND.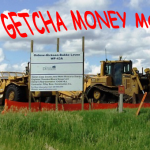 Like calling the hogs to the trough…, the Fargo Forum heralds commencement of the $70+ million OHB project, including a brand new swimming pool, clubhouse, Robert Trent Jones designer course holes and relocation of nearly half the city of Oxbow…, BEFORE completing internal flood protection to safeguard Fargo taxpayers.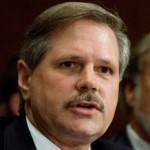 U.S. Sen. John Hoeven's recent opinion article in local newspapers was right on the mark. The challenges of flood control in the Red River Valley have been discussed for decades and have ultimately come to the same conclusion. Distributed retention must be one of several measures used to control spring floods in the valley.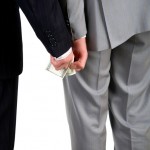 Fargo Diversion Authority leaders claim opposition to their wealth transfer scheme is being orchestrated by a couple of counties that are "insignificantly inconvenienced". The Diversion Authority's attacks on the JPA and upstream residents are a sideshow. The JPA is defending the rights of its constituents, and is a model for what government should do.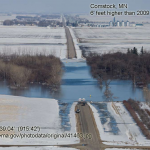 I am familiar with your letter dated Jan. 14, 2014 to Darrel Vanyo, warning Fargo's Diversion Authority that this action may violate Minnesota law. After receiving your letter, Fargo-Moorhead's Diversion Authority concocted an "independent utility" story.