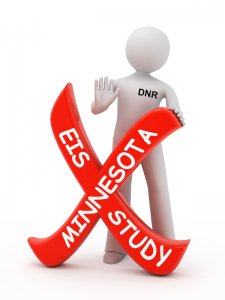 Richland-Wilkin Joint Powers Authority
Original Publication Date:
July 3rd, 2014
Wahpeton Daily News
Republished with permission from:
JPA Editorial Team
If you are a regular to this column, you will easily recognize the issues we believe important. We tend to make certain points over and over again. You are no doubt tired of hearing about the alternatives to Fargo's plan to dam the Red River, how Fargo and the entire basin could be better protected, for less money and with less damage to upstream communities. Underlying these efforts is our understanding of the laws of Minnesota. Since Fargo's proposed dam is classified as a "high hazard dam," Minnesota law provides that it will not be permitted if there is a reasonable alternative that accomplishes the flood protection purpose with fewer impacts. High hazard dams are thus not favored by Minnesota, and are allowed only as a last resort.
The alternatives we have detailed here, whether describing a smaller project, upstream retention, or internal measures – all serve to illustrate a common thread: Fargo's primary purpose is not flood protection. Fargo has refused to consider any alternative that does not drain the flood prone area immediately south of the metro. We hope we have demonstrated that it does not matter how great the benefit, how much more reasonable or cost effective the alternative is, if it doesn't drain the undeveloped flood plain south of Fargo it won't be considered.
Last week the Fargo Diversion Authority began construction of the Oxbow Ring dike. Fargo's action flies in the face of earlier warnings by Minnesota's DNR, stating that such action would violate Minnesota law. Minnesota has not permitted the project or even finished its review.
Simultaneous with the construction, Fargo began to argue in Federal Court that it does not matter what Minnesota law says, that Minnesota should have no say in whether the Red River gets a dam. Fargo's lawyers are arguing that Minnesota should have no say in whether 35 square miles of Clay and Wilkin Counties will be flooded out just so Fargo can develop its flood plain.
This is a new tactic and was prompted perhaps by Fargo's tardy realization that the project will not survive Minnesota's permitting process. The State of Minnesota now needs to defend its laws and its citizens from Fargo's development plan. If you are a Minnesota resident it is very important that you immediately contact your representatives and let them know your feelings and the importance of this matter.
Minnesota needs to join the efforts of Wilkin County and the Richland Wilkin JPA to protect Minnesota's citizens.
Ask Minnesota to "Step Up":

Views: 15