Archive for flood protection
You are browsing the archives of flood protection.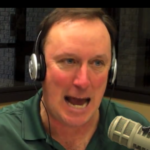 Then again…, this is the rantings and ravings of a mediocre talk show host pandering to a dwindling peanut gallery on parsed information provided to him by the very proponents being paid directly or indirectly to develop the project.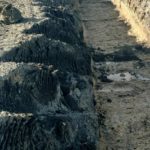 Isn't it ironic that the exclusive golf course came first and no costs were spared – but the alleged flood protection the entire project is based upon the lowest bid which fosters an environment to cut corners.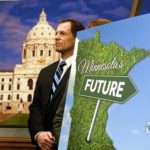 I cannot support a project which clearly violates state law. I will continue to be a voice for the farmers and residents of rural Minnesota and will not let the state of North Dakota run roughshod over our interests. We need a process that follows the law, treats people fairly and looks at all options to provide permanent flood protection to the area while protecting the livelihood and interests of upstream property owners.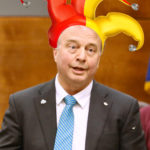 The following email illustrates the level of collusion in play to obligate your tax dollars to benefit Fargo's elite.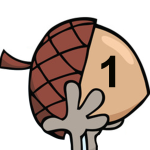 As much as it pains me to admit that McFeely got something right…, or at least partially right, the hub-bub over the Kinzler house along Rose Coulee was a fair deal to bring Fargo closer to adequate permanent internal flood protection.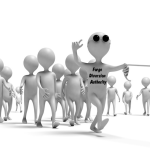 It would be interesting to find out if the law firms representing their clients on the Minnesota side are willing to guarantee their legal advice (cover clients losses), should that lead to a decision to move forward with the new JPA agreement that proves to be against Minnesota law and the interests of landowners.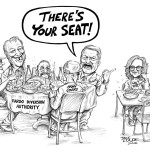 I'm shocked that Pawluk thinks anyone upstream would accept his 'seat at the DA table'. This 'seat' was non-voting, and had no significant meaning. It was the modern day equivalent of beads & wampum.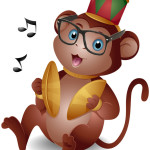 If the entire project is based upon theoretical assumptions, which the USACE openly admits, then the "Expert Opinion Elicitation" (EOE) which relies heavily on those theoretical assumptions is "likewise" no different.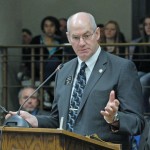 None of us chose where the city of Fargo was established or where the flood plain extends. It is, however, our responsibility to plan and act accordingly as to what our choices are today.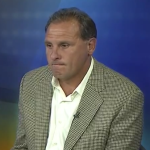 Oxbow Levee Certification is a Sham Argument: The underlying quandary that exists with the overall OHB (Oxbow, Hickson, Bakke) project is that there is no written assurance that FEMA will accept or "certify" the OHB ring levee when it is completed.