Archive for Minnesota law
You are browsing the archives of Minnesota law.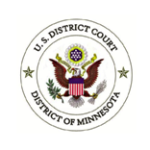 BREAKING NEWS: United States District Chief Judge John R. Tunheim hands down 60 page CEASE and DESIST order against the Fargo Moorhead Dam and FM Diversion project. Injunction against the USACE and FMDA (Fargo Moorhead Diversion Authority).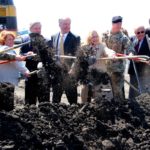 When a public officer, such as Moorhead's Mayor or County Commissioner, does something in their official capacity knowing that their conduct violates Minnesota law, they may be committing another crime that is punishable by up to one year in prison and a fine of $3,000.00. MN Statute 609.43. Shouldn't there be an investigation by an independent prosecutor and, if warranted, criminal prosecutions?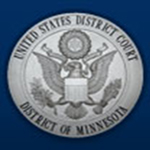 Richland Wilkin Joint Powers Authority file Motion to Reinstate USACE as an Active Defendant involving Fargo Dam and FM Diversion project case.
The following clarification was received late today from US District Court, District of Minnesota. Summmary: Home and golf course construction may continue, however, the all physical construction activities related to the OHB ring levee, if ongoing, must cease immediately. [Jump to Judges Decision and Order Decision] CASE 0:13-cv-02262-JRT-LIB Document 287 Filed 07/28/15 UNITED STATES DISTRICT […]
JUDGE DENIES FARGO DIVERSION AUTHORITY MOTION: The Authority's motion to stay the Court's preliminary injunction order [Docket No. 197] is DENIED. Also waiving $2.5 million bond sought by the Fargo Diversion Authority.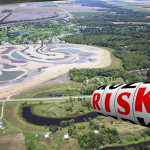 POLL VOTE: Fargo's leaders made a good gamble with $60 million of taxpayers' money, even after Minnesota formally objected to the project?
United States District Judge GRANTS JPA motion for a preliminary injunction against the Authority. All physical construction activities related to the OHB ring levee, if ongoing, must cease immediately.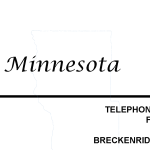 It is simply not true that managers of the Buffalo Red Watershed District have an obligation to support or implement this plan. In fact, it is completely improper for a Minnesota governmental entity to be moving forward with this plan, because the Minnesota environmental review has not yet been concluded, and necessary permits have not been issued.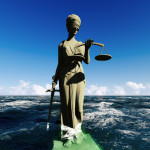 The Diversion Authority forgets MDNR has not yet made its determination on distributed storage and that the alternatives under consideration include a "no action" alternative.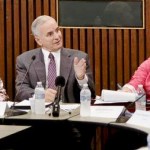 Trouble brewing in Moorhead and Fargo/Cass pressure is on! Although the resolution alleges "No Minnesota funds from the City of Moorhead or Clay County are required for FY2015, and a formal amendment to the LJPA is also not necessary at this time." The Limited Joint Powers Agreement Article IX (read more…) suggests that Minnesota could be sued by North Dakota for not paying its budget share of what it is approving.