Red River Valley Retention Authority co-chairmen John Finney and Gary Thompson touch on the importance of retention, which would benefit the entire Red River Valley economy.

The Fargo Diversion Authority and the pro-diversion ilk downplay the benefits of basin-wide retention. Benefits that are necessary to offset Fargo's encroachment into the last natural flood plain south of the city which has increased Fargo's flood crest over 25 inches since 1969.
Retention benefits:
• Retention provides cumulative and immediate benefit as it's built.

• 20 percent reduction on the Bois De Sioux, Wild Rice and Maple-Rush watersheds
  would provide approximately 350,000 acre feet of retention.

• 20 percent reduction basin-wide would provide nearly 560,000 acre feet of retention.

• 105 of the past 117 years would not have required temporary construction
  of a 2nd street dike.

• 114 of the past 117 years would not have required protection over 37 feet.

• 70 of the past 117 years would not have exceeded 18 ft minimum flood stage.

• Combining retention to any other flood protection plan increases the benefit.
Such combinations could include retention plus completion of internal flood protection, which addresses most impacts caused by flood plain encroachment.
Another option would be to add one foot of retention capacity to the existing natural flood plain, which could provide Fargo with nearly all needed flood protection at a considerably lower cost than the present $2+ billion boondoggle which has little chance of federal funding in the present economy.
Fargo's best option: Remove high hazard dam structures and combine internal protection, preserve the natural flood plain, add one foot of additional capacity to natural flood plain and utilize a sensible diversion channel.
If you would like to learn more about retention benefits and how to protect the entire Red River Valley economy, join us at the MNDak Upstream Coalition Fundraiser April 5th, 2014 in Comstock, MN.
For more information, or to R.S.V.P: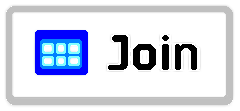 Here is John and Gary's letter, it's worth the read:
Retention an Important Flood Control Component
With spring just around the corner, once again there is concern about flooding in the Red River Basin. What can we do to reduce flood damage? Upstream water retention projects are one component of the overall strategy to provide flood protection for everyone in the basin.
Upstream retention not only reduces flooding on the Red River but also provides local benefits, including improved drainage, less damage to the local infrastructure and natural resource enhancement.
Water managers on both sides of the Red River have been using a variety of technological tools to help locate, design and build retention projects. New hydraulic and hydrologic models, combined with imagery and mapping initiatives such as LIDAR help water managers to make educated decisions as how to make the best use of limited dollars and land availability.
In accordance with the 2014 farm bill, plans are to apply for the Red River Basin to be designated as one of eight Critical Conservation Areas eligible for federal assistance to develop and construct retention projects. These new funds, leveraged with state, regional and local monies will certainly accelerate the ability to move forward with projects now and in the near future.
The joint water management groups in both states have adopted a goal of 20 percent peak flood flow reduction at the Canadian border. Farm bill funding will help us reach that goal.
However, retention projects do not magically appear on the landscape. Each and every one of them requires input from local landowners, farmers, water managers, township and county officials, city councils and conservationists. We all need to work together to find the best solution.
We have to find the land where we can construct retention projects. Public land may be available in some cases, but most will have to come from the private sector.
The Red River Retention Authority invites the public to take a tour of an established impoundment area and talk with people affected by its construction.
The goal of local water managers is to reduce the damage caused by flooding in the Red River Basin. All of the water management organizations in the two states are grass-roots, bottom-up type of organizations. Do not hesitate to contact your local water management boards with any suggestions or comments.
John Finney, Humbolt, Minn., and Gary Thompson, Mayville, N.D.
Co-chairmen – Red River Valley Retention Authority.
Views: 63