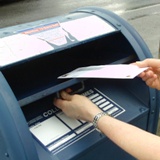 Craig O. Evans, chief, Plan Formulation Section, U.S. Army Corps of Engineers, St. Paul District
I am writing in response to the letter to the editor published May 24, 2012, Daily News, by Richland-Wilkin JPA Perry Miller, chairman and Richland County Commissioner – Defending Richland and Wilkin counties; Wahpeton Daily News
This response addresses several factual errors in the letter and provides the locations where correct information may be found. Mr. Miller's letter notes that the flood elevations for the Red River reported by the U.S. Corps of Engineers and the Federal Emergency Management Agency (FEMA) are different. This issue is fully addressed on the F-M Area Diversion's Website in a news item dated May 14, 2012. See the full article at: May 24th, 2012 Article
The bottom line is that FEMA and the Corps are working closely together and do not disagree on the data. Both the FEMA and corps analysis utilized the best data available at the time they were developed. However, improvements in modeling technology and a longer dataset, which includes the 2009 flood event, make the Corps' data the most current. There is a high likelihood that future FEMA updates will more closely match the Corps' numbers.
Mr. Miller's letter claims that recent and projected levee construction in Fargo and Moorhead, Minn., would cause the diversion to not be economically justified. The Corps' economic analysis included all existing permanent levees and those that were proposed at the time of the analysis. The final Feasibility Report and Environmental Impact Statement also included a sensitivity analysis showing that the diversion would still be economically justified if levees were built to a stage of nearly 41 feet (see the FEIS, Appendix C, Economics, Section 3.10.1, page C-60).
Mr. Miller's letter implies that the Corps and the Diversion Authority inflated the estimated flood flows in order to artificially raise the project's benefit/cost ratio. The Corps' hydrologic analysis was based on the best statistical data available and the recommendations of technical experts from several agencies, as documented in the report. The results of both the traditional and non-traditional methods are presented in Tables 6-9 of Appendix A-2 of the Consultant's Report (attachment 5 to the FEIS).
A comparison of the results shows relatively small differences in expected flows: using a traditional full period of record, the 100-year flow at the Fargo gage would be 33,000 cubic feet per second (cfs), while the non-traditional approach resulted in 100-year flows that vary from 34,700 cfs at present to 31,304 cfs in 50 years. Such differences would likely have minor effects on the benefit/cost ratio of the project.There has been no attempt by the Corps or the Diversion Authority to manipulate numbers or inflate the benefits of the diversion project. The economic data presented in the Feasibility Report and Environmental Impact Statement has been reviewed by independent experts, and it is the best available information.