<< Read and Download Original Ruth Evert Comment Letter >>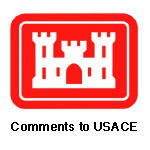 Nov. 7, 2011
Headquarters
U.S. Army Corps of Engineers
Attn: CECW-P (lP)
7701 Telegraph Road
Alexandria, VA. 22315-3860
I'm Ruth Evert (90 years old). I live in Fargo, my home town was Hickson, ND. My sister & I still have land there we rent out.
I'm appalled at the Fargo City Commissioners and Mayor and the Corp of Engineers for the Diversion they have planned south of Fargo around the Hickson area. It's too drastic.
Farmers make their living off the land which they've done for many many years. Also the housing developments have many people working in Fargo.
My grand parents came from Norway like many others and they were smart enough to build on high land. Too bad the people building in Fargo didn't do that.
In the Lower Wild Rice & Red River Cemetery, my Grandparent, Parents, Husband, Sister are buried there, plus many other relatives & friends. I understand other cemeteries are under siege too by your plans.
Actually, that area seems like a part of Fargo. There must be something you can do right here in Fargo. Build dikes, move those involved in floods to higher ground. Makes more sense then/than destroying that area, which has been good as gold for many years.
I sincerely hope you find a solution.
Sincerely,
Ruth Evert
1201 – 2nd Ave. N. Apt 606
Fargo, ND 58102-4657
Views: 25