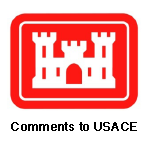 The Richland County Water Resource Board feels the United State Army Corps of Engineers did not adequately review the concept of building smaller retention sites in lieu of the large staging area created by the dam.
Biewer's response was clear: we don't flood, we have never flooded and we don't need a ring dike. Fargo's plan to spend 65 million state dollars to purchase Oxbow's silence certainly validates Representative Skarphol's concerns.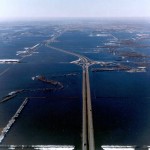 Is it the remainder of Cass County, State of North Dakota or United States taxpayers fault that Fargo methodically develops a flood prone flood plain?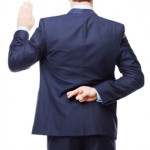 What good is a promise to build a ring dike when the Diversion Authority fully intends to stick the victims with the price tag?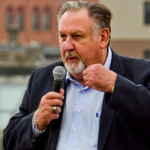 I thought we were supposed to work for resolving problems and that's what I think I've been doing, then what they said is you gotta stay and to listen to the three negative guys that are against the diversion. – Dennis Walaker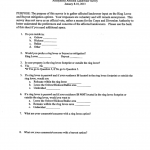 It takes a special kind of stupid to buy into another empty promise issued by Fargo, Cass County, the Diversion Authority and the Corps of Engineers.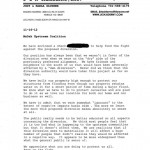 Never did we think that the diversion authority would have taken this project as far as they have. The more we learn the more this proposed diversion makes absolutely no sense at all.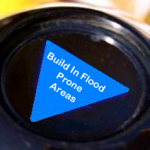 It appears that Fargo only responds to harsh measures…, then perhaps a $5.5 billion dollar or greater clash action suit against Fargo is necessary to compensate downstream and upstream property owners for financial impacts, duress and blight.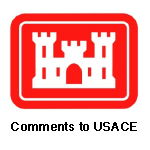 Fargo does not care about the rural people or towns they are going to destroy. They built too fast put their housing project in the bottom of drain ditches that we built in the 60's. They have built all their new schools housing developments in low lying land that always flooded in the early 60's & 70's when I wasn't a part of Fargo.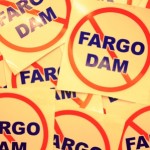 FREE NO Fargo Dam Sticker! Something special for Halloween! Send a message to Fargo, Cass County, the Diversion Authority and Corps of Engineers to get rid of the dam(s), stop the destruction of upstream communities, impacts on Kindred and Richland-Colfax school districts and farming operations for Fargo's unnecessary future development of the last natural flood […]