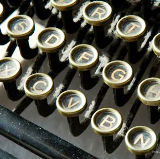 This is the second major meeting with the Diversion Authority/Corps of Engineers concerning the plan to dam up the Red River and impact  Richland and Wilkin  counties, as well as some of Cass  and Clay counties.
As with  the last meeting the  Corps was not able to convince  the citizens that this process is fair.  The twin towns have dealt with  the  Corps in the past and  81% believe  their plan is not fair.
Audience members  were not given answers to questions and Aaron Synder stated  some issues will not be addressed as the process has  gone too far.  The  Corps is the party that delayed the addressing of some issues, the  Northern Inlet was to  be addressed by the Corps and now  it will not be addressed. Resolution of the issues of  contention are not forthcoming as it has become a take it or leave plan  according to the Corps.
Fairness is based on full discussion of the issues and the Corps is apparently not going to address some issues.
---
Daily News editorial board
Richland and Wilkin County officials correctly called into question the accuracy of the U.S. Army Corps of Engineers flood impact maps for the Fargo-Moorhead diversion project.
Our counties have been burned before by the Corps and we do not want to see all the flood mitigation work that has been done here negated by the diversion project. How sad would it be to have our flood protection compromised by an inaccurate flood impact study? We understand that these maps were created using superior software when compared to what they had before and that this is the best information available. However, that does little to ease our skepticism when it comes to flooding. The Twin Towns area knows a little about flooding. The entire south side of Breckenridge was flooded in 1997 and large parts of Richland and Wilkin counties get flooded routinely. In fact both sides of the river have had to deal with misplaced residents and major flood damage.
After living through horrific floods, it is understandable why Richland and Wilkin counties are questioning the Fargo-Moorhead diversion project and asking for better answers. The latest meeting with the Corps this week did little to mitigate our alarm. No one in these two counties is proposing to let Fargo-Moorhead flood, however, we are questioning why dams need to be introduced to hold water with a retention plan affecting our counties. The current plan does not appear to be fair to Richland and Wilkin counties. A poll on this newspaper's website (wahpetondailynews.com) asking readers if they think the Corps' plan for the Fargo-Moorhead diversion is fair to Richland and Wilkin counties shows that 81 percent of respondents do not think this plan is fair.
Views: 4