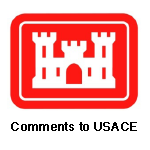 << Read and Download Original Edmund Bernhardson Comment Letter >>
Edmund Bernhardson
1318 S 19th St
Moorhead, MN 56560
November 2, 2011
Terry Birkenstock
Env. GIS Branch
US Army Corp of Engineers
St Paul District
1805 5th St., East Suite 700
St Paul, MN 55101-1678
Dear Mr. Birkenstock,
Our grandparents, Bernard and Kirsten Bernhardson, homestead on Section 7, Holy Cross Township Clay County (Section 7, T.137N R48W) in 1869. In 1870 they constructed a log cabin which still stands on its original site on the bank of the Red River. It is reputed to be the second oldest building in Clay County. The cabin was refurbished a number of years ago and is in very good condition. Only once has high water come close to the building.
Descendants of Bernard and Kirsten have worked very hard to preserve this piece of history. It is listed on the National Register of historic buildings.
According to our information the cabin is in an area that may be inundated by the proposed Fargo Moorhead diversion of the Red River. Please advise us of what is proposed in order that we may protect and preserve this historical landmark.
Sincerely,
Edmund Bernhardson
Copies: Mary Ann Heidemann, Minnestota Historical Society
Mark Piehl, Heritage Hjemkomst Center
Views: 6