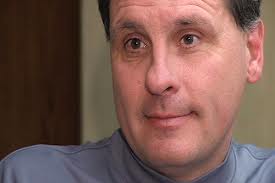 The residents of Oxbow, N.D., voted in January in support of a proposed ring levee as part of the Fargo-Moorhead Diversion Project. The recent action taken by the North Dakota Legislature on HB 1020 stops any chance of protection being constructed for our city and puts residents back into a state of limbo. Now our future is tied to the hope "the Senate can fix it."
The city of Oxbow only has to look back at the devastation caused by the 2009 flood for our community to see the opportunity before us to build a ring dike that would give us 500-year flood protection. Removing the funding for ring levees as flood protection leaves Oxbow vulnerable. I hope representatives in the Senate understand what this means to our residents and will work to remove the harmful amendments on the bill.
Ring levees are not perfect, neither is living in fear of a flood, but the benefits clearly outweigh any concerns. We have worked closely with the F-M Diversion Authority to offer protection to more than 100 families as opposed to offering buyouts. A ring levee would not just protect us from flooding, it would preserve the tax base for our school district of Kindred, N.D., which we love.
Experts have worked for four years turning the diversion project every which way but loose, looking to find the best outcome with the least amount of impact. The outcome of these efforts has reduced the effects to residential structure down to 58 while providing benefits to nearly 200,000 people – another key element elected officials need to understand.
I have witnessed firsthand the progress local engineers, combined with the U.S. Army Corps of Engineers, have made to provide our region the best form of permanent flood control possible while using federal funding as the source of their research. The corps made it very clear from the beginning that a project of this size starts with federal design work, and then looks for local support, followed by state support and ultimately federal authorization and project funding.
It is critical the Senate overturn the amendments on HB 1020 and that our project continue down a path that provides the most favorable outcome for our region.
James E. Nyhof
---

Loading ...
Views: 34