Archive for Minnesota
You are browsing the archives of Minnesota.

The current project is bleeding money at a staggering pace. As for costing $53 million more? Absolute nonsense!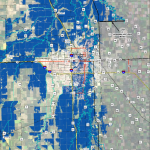 Richland-Wilkin Joint Powers Authority Original Publication Date: February 6th, 2014 Wahpeton Daily News Republished with permission from: Cash Aaland, director Mndak Upstream Coalition Two weeks ago the Mndak Upstream Coalition detailed an alternative to Fargo's diversion plan that would put Fargo first and deliver the same level of protection for the F-M Metro without impacting […]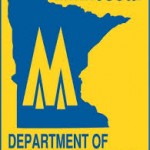 As suggested in the MOU, the O-H-B Levee is a segment of the larger Diversion Project (e.g., a phased or connection action), the commencement of construction prior to completion of the state final EIS and adequacy determination would be a violation of Minnesota law.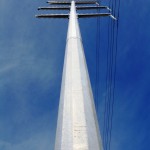 Dennis Walaker: "It would be unfortunate if Metro Flood Project sponsors were asked to mitigate against the impacts caused by staged water at project sponsors' expense."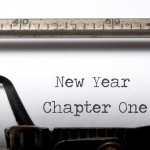 Above all, we resolve to never give up. The strength we have as an organization comes from our people's ability to stand together, to raise the money needed to finance legal and political action, and to never lose sight of positive flood solutions for everyone.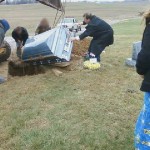 Impacts, damage costs and red-tape… Why should cemetery boards be obligated to volunteer more hours as a result of a land grab that represents the bigotry of the Fargo Diversion Authority agenda? These are vital issues that should have been addressed at the formulation of this project rather than an attempt to marginalize the sanctity of the burial sites after the fact.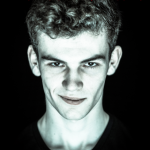 Aaron Snyder, U.S. Army Corps: "we want your land, or we'll take it from you." Message to Richland and Wilkin County Commissioners a year and a half ago.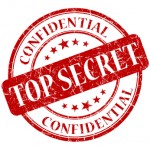 Fargo Diversion Authority delays releases of half million dollar taxpayer funded Red River Basin Commission Long Term Flood Solution study that damages U.S. Army Corps of Engineer project claims.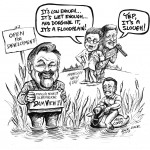 Fargo's media criticizes Moorhead for being trashy and backward and described as "more than sad." Suggesting that Moorhead has only themselves to blame for their lagging development, they are castigated for failing to take advantage of their natural advantages and lectured on what they should or should not be doing.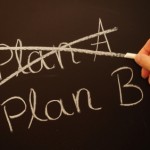 We are certain that the FM diversion is not the next step in providing Basin wide protection, no matter what the politicians say.