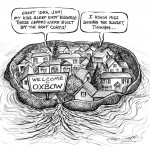 Jim, try and be a little less fast and loose with the facts. While there are undoubtedly residents of Oxbow that view the ring-dike as a short-term solution to a long term problem, the issues of living behind a ring-dike create new problems and costs that never previously existed.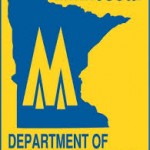 As suggested in the MOU, the O-H-B Levee is a segment of the larger Diversion Project (e.g., a phased or connection action), the commencement of construction prior to completion of the state final EIS and adequacy determination would be a violation of Minnesota law.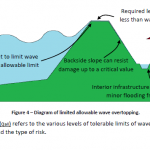 Residents of the communities of Bakke, Hickson and Oxbow, North Dakota could face several weeks of adverse conditions surrounded by a man-made lake which could exceed 50 square miles in size.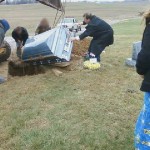 Impacts, damage costs and red-tape… Why should cemetery boards be obligated to volunteer more hours as a result of a land grab that represents the bigotry of the Fargo Diversion Authority agenda? These are vital issues that should have been addressed at the formulation of this project rather than an attempt to marginalize the sanctity of the burial sites after the fact.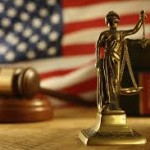 Rural citizens and communities in Cass and Clay counties, having been thus deprived of representation , see little recourse but to seek a remedy from the federal courts that were, thankfully, set above the political fray by the sage men who framed our constitution.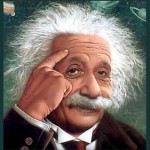 Diverting the truth is a methodical obsession for Fargo Dam and FM Diversion proponents. It's not just about the PR spin, it's about the core belief and creation of "data" that is being used as the justification for a plan that will not benefit 80 percent of North Dakota taxpayers and 99.96 percent of American […]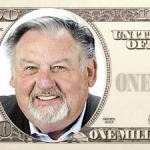 The special interests, with big money, want the diversion alignment to "protect" as much area as possible as then they can have a larger area to develop at a lower cost.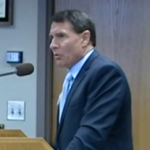 Imperial Fargo/Cass has looked at a substantial gift as though the glass were half empty.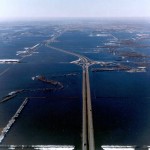 Is it the remainder of Cass County, State of North Dakota or United States taxpayers fault that Fargo methodically develops a flood prone flood plain?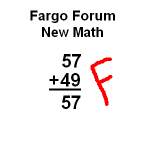 In a recent February 15, 2013 Forum news article by Erik Burgess several inconsistencies have been thrust into the view of public scrutiny. In particular was the obvious mathematical errors being cited by the Forum to further support their pro-diversion agenda. Excerpt from article: Fargo Forum: "One survey submitted to the authority by Dennis Biewer, […]