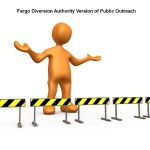 In yet another long string of blunders, Fargo Diversion Authority and Clay county commissioners fail to notify area residents about public about Public Outreach meeting regarding proposed ring dike-levee around Comstock, MN.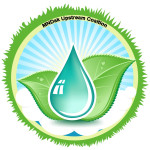 This is a federal project designed to have federal participation, but the federal government has no money. The continuing budget resolution funding the government in Washington has had a ban on new project construction funding for the last four years, with no end in sight. If you read the letter to the White House from the Minnesota governor, you'll see he is requesting that no money or support be given to the diversion project, at least until the DNR is done with their study.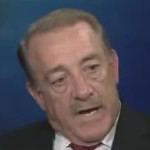 What ignorant thought process would conclude that flooding, delayed plant, yield loss, flood debris cleanup or loss of organic certification as "not" taking value and lively-hood from a farming operation?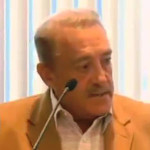 According to the U.S. Army Corps of Engineers Hydraulics and Hydrology report Drayton, ND could see as much as 16.944 inches more water than during the record crest of 1997.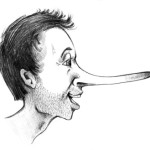 As of September 24th, 2014 there has been "NO FEDERAL FUNDING" authorized or appropriated as a result of the June 2014 passage of the WRRDA bill.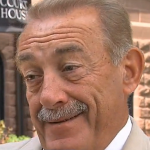 Is it too much to expect that Darrell Vanyo, Fargo Diversion Authority chairman, should take the time to read the legal motions filed by Dorsey Whitney to fully understand what is occurring around him? Or maybe it's a simple ploy of soliciting bumbling sympathy.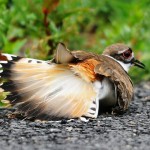 Fargo Diversion Authority officials claim they need a $2 billion dollar dam and diversion to avoid the high cost of flood fighting. Fargo, ND total flood fighting costs 1994-2013 are around $36.9 with $14.1 million in federal reimbursement for a net loss around $22 million.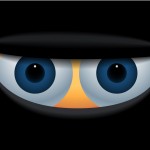 The pace and push for the proposed Fargo Dam and FM Diversion is the very essence of corruption. It is the melting pot of decisions made under duress due to time constraints with a constant overstatement of impacts and a manufactured EOE study to set Fargo's flood gage as the benchmark for the entire Red River Valley.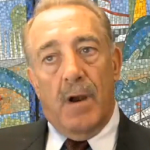 If Darrel Vanyo is just another empty suit reciting the hearsay of the Corps of Engineers, project proponents and project designers – are taxpayers really receiving fair representation?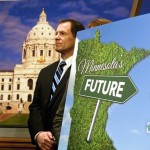 The lowest existing ground level in the new portion of Oxbow, ND requires a 22.5 foot high levee because it is 10 feet lower than the lowest residential property along Schnell drive in Oxbow, ND. However, the FEMA regulatory flood plain indicates the lowest existing properties along Schnell drive are only 10.8 inches below the FEMA regulatory 100 year flood plain.