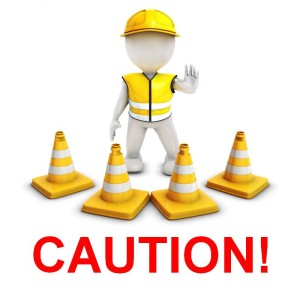 WARNING!
FMDam.org has received several reports and viewed documents from entities working on appraisals or land acquisitions on behalf of the Fargo Dam and FM Diversion Authority and member entity Cass County Joint Water Resource district have been contacting land owners via U.S. Mail and by other means detailing intended actions, which include but are not limited to:
• Potential Property Entry
• Property Inspection
• Initial Acquisition Offers
• Dissemination of Eminent Domain Process
• Quick Take
The mailing packets reported , also include a "signature page" to acknowledge content.
Recipients are urged:
DO NOT SIGN ANYTHING!
CONSULT LEGAL COUNSEL!
You are under NO LEGAL OBLIGATION to acknowledge the content or to agree to any term or offer contained within the mailer packet.
There is no indication of how the signature page will be used or represented in the future.
Packets sent via Certified Return Receipt or Register Mail are adequate representation of delivery.
Your are encouraged to contact your legal counsel before signing any document you may receive regarding this matter.
If you do not have legal counsel, here is contact information for firms currently working with landowners on this matter.
Rinke Noonan
1015 W St Germain St,
St Cloud, MN 56303Phone:(320) 251-6700
Garaas Law Firm
1314 23rd St S,
Fargo, ND 58103Phone:(701) 293-7211
Views: 5620