Archive for Minnesota
You are browsing the archives of Minnesota.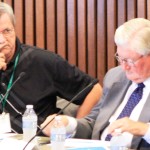 Keven Campbell, as a Clay County's representative on the Diversion Authority Board supported the plan to flood Clay County, voting lock step with Darrel Vanyo and Fargo's development interests. Jon Evert, a native of Comstock, Jon voted to flood his own community.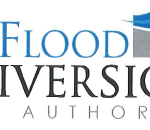 [wpdm_file id=20] 211 9th Street South, P.o . Box 2806, Fargo, ND 58108- 2806 Phone 701-241-5600 Fax 701-241-5728 September 8th, 2014 The Honorable Mark Dayton Governor Mark Dayton 116 Veterans Service Building 20 West 12th St. St. Paul, MN 55155 Dear Governor Dayton, Thank you for visiting our community, and for the opportunity to discuss […]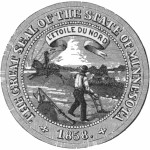 MN Governor Mark Dayton letter to Darrell Vanyo: "My goal is to ensure that all Minnesotans impacted have a full voice in the decision-making process."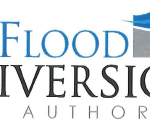 Darrell Vanyo letter contradicts actions stating: "Diversion Authority's obligation to its constituents across multiple jurisdictions, as well as its sincere interest in avoiding any further conflict with the MDNR review process."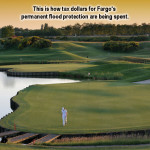 Private Golf Course Shareholder Non-Profit Corporation demands reimbursement for loss of revenue.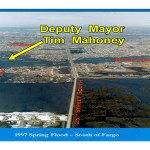 Wouldn't it be nice to have Dayton ask where all the displaced water goes? Or perhaps Gov. Dayton is wise enough to know that Minnesota has been relinquishing land to Fargo development – inch by inch for decades.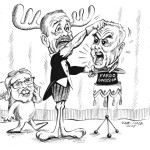 Fargo Diversion Authority has tried desperately to work its magic and convince lawmakers that a multi-billion dollar development subsidy is a flood protection plan. Fargo's Diversion Authority leaders have nothing up their sleeves and produce only opposition with their inept and arrogant sleight of hand.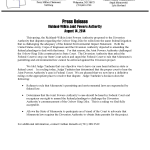 Breaking News: Federal Judge rules on Richland Wilkin JPA claim. Decision allows Minnesota DNR to proceed as Amicus Curiae noting that the federal court will observe Minnesota law and permitting authority.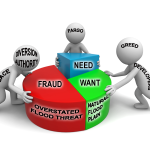 North Dakota shouldn't get trapped in a spiral of spending and litigation for a project that is opposed by a large number of its own residents and its neighbors. Fargo must live by the rules they asked for in the last session.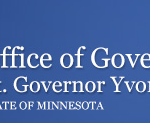 Governor Dayton and his administration will do everything possible to ensure that Minnesota's best interests are not trampled by this project.