Archive for FEMA
You are browsing the archives of FEMA.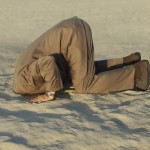 Lack of spring 2014 flooding prompts the Fargo Forum to solicit readers into sharing stories and fears about 2009 flood memories in a shameless attempt to keep the Fargo Dam and FM Diversion project in limelight.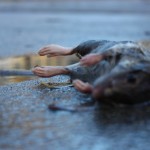 How much water does it take to drown a rat? I suppose it depends on whether the rat can swim, but let's pretend it can't. Is the rat any more dead if it's under an inch of water or three feet of water?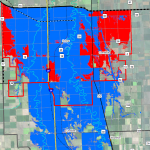 The red box is supposed to indicate less than one-foot of new water from the dam that is part of the planned diversion. FEMA will draw new floodplain maps once the diversion is built, that will prohibit new construction in areas that get flooded as a result of Fargo's plan.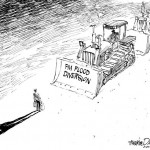 U.S. Army Corps' documents state, and Fargo leaders admit, this plan is about growth and was designed to remove the FEMA flood plain controls from 70-square miles of flood-prone land and provide protection to the city of Fargo.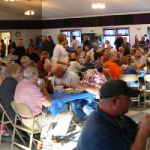 Sunday night, with money in their hands, they came to Christine to preserve their communities and their future.
POLL: Do you believe Keith Berndt and others are being fraudulent by alleging the 2009 flood was only a 50 year flood event?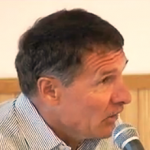 Despite the feigned reassurances of Keith Berndt on August 12th, 2013 during the MNDak Upstream Coalition/Richland Wilkin JPA meeting, there is little comfort that one of the largest earth moving projects in North America, second to the Panama canal, will be a secure structure.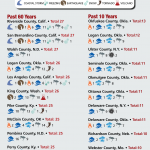 "If Fargo is such a big important city then why didn't Cass county (Fargo) make the list when they have repeatedly self professed that the Fargo Dam and FM Diversion is the second most important project in the nation?"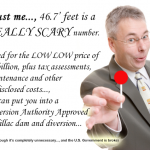 It turns out that our criticism was valid and the Army Corps numbers were quietly changed back in September 2012. You would think this would have come up during the North Dakota legislative session, when they were asking all of us for $450 million.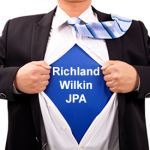 To say the commissioners stepped up would be an understatement. Senators Larry Luick and Jim Dotzenrod, Representatives John Wall, Clark Williams, Jerry Kelsh, Bill Amerman, Perry Miller, Sid Berg, Dan Thompson, Tim Campbell, Jason Heitkamp, Richland County State's Attorney Warren Stokes, Stephanie Miranowski, Lyle Hovland, John Blaufuss, Robert Perry, Neal Folstad, Wilkin County Attorney Tim Fox – thank you.
thank you.