Archive for FEMA
You are browsing the archives of FEMA.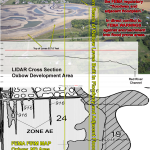 Willful act or complete incompetence? Instead of respecting FEMA guidance or conveying and insisting that letter content be observed by engineers, the Fargo Diversion Authority defies FEMA warnings regarding encroachment and placed the eastern reach of the new OHB levee directly into the "floodway and adjacent flood plain areas" to accommodate Oxbow golf course features, according Aarron Snyder, U.S. Army Corps of Engineers.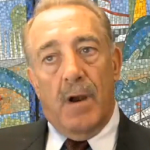 If Darrel Vanyo is just another empty suit reciting the hearsay of the Corps of Engineers, project proponents and project designers – are taxpayers really receiving fair representation?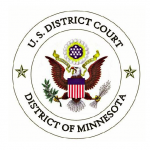 Initial authorization is not the final word on a Corps project. Authorized projects may be modified for a number of reasons including cost changes and design modifications. The Corps may not commence construction on a significant flood control project without both Congressional authorization and a Congressional appropriation(s). Congressional authorization of a flood control project does not guarantee federal funding through a Congressional appropriation.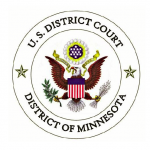 Nathan J. Hartshorn, MN Assistant Attorney General: The Project would flood thousands of acres of Minnesota farmland in order to expand development opportunities in the Fargo-Moorhead Metropolitan Area. The Project also would require construction of a high-hazard dam on the Red River, upstream of Minnesota communities. This high hazard dam requires MDNR dam safety and work in public waters permits, and triggered a mandatory Environmental Impact Statement (EIS) under Minnesota law.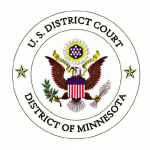 Nathan J. Hartshorn, MN Assistant Attorney General: MDNR has a significant interest in this matter because the Fargo-Moorhead Flood Diversion Board of Authority ("Diversion Authority") asserts that the proposed Fargo-Moorhead flood diversion project ("Project") is not subject to State regulation. The Project would flood tens of thousands of acres of Minnesota farmland in order to expand development opportunities in the Fargo-Moorhead metropolitan area.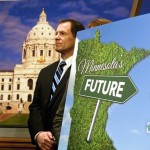 The lowest existing ground level in the new portion of Oxbow, ND requires a 22.5 foot high levee because it is 10 feet lower than the lowest residential property along Schnell drive in Oxbow, ND. However, the FEMA regulatory flood plain indicates the lowest existing properties along Schnell drive are only 10.8 inches below the FEMA regulatory 100 year flood plain.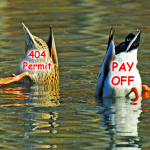 Bruce Spiller: "…correct, when we were in final phase with the Corps we tried to get this moved now uhh, now that we have authorization to try to get mitigation because we are going to have extra wetlands on the whole project, um, and tried to get it to separate it and they basically came back with we wouldn't get a permit if we didn't go to this."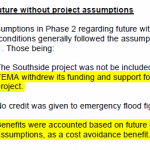 The fact is the location of the diversion alignment with the dam, ditch and levee does not increase the protection of the currently developed area of Fargo vs. more conservative and less expansive flood control plans. The location only gives the city more area to grow without FEMA flood plain regulations.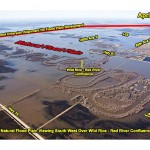 The location of the F-M Diversion dam and levee determines how much of the natural flood plain is "protected" for development. The farther south the dam and levee are located, the larger the portion of Cass County that is protected for subsidized development. It's the area where the water naturally collects as it's been doing since our river system was formed by Mother Nature.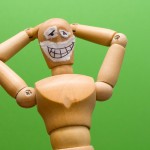 Fargo Forum Editorial Staff uses broad strokes to assail anyone not aligned with "their version" of "remedies" or "realities" of the Fargo Dam and FM Diversion to be as "dumb as a plank".