Archive for Diversion
You are browsing the archives of Diversion.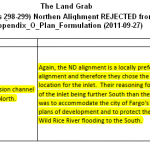 It would be a novel idea for the Forum to refocus its efforts and use its public venue to ensure that those sacrificing their homes, lifestyles and some cases lively-hoods are justly compensated without all the bias, rhetoric and prejudice that comes with the Fargo Diversion Authority party-liner agenda.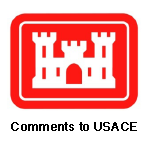 The Richland County Water Resource Board feels the United State Army Corps of Engineers did not adequately review the concept of building smaller retention sites in lieu of the large staging area created by the dam.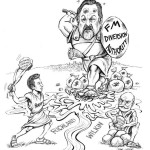 Cartoon Gallery relating to the Fargo Dam and FM Diversion.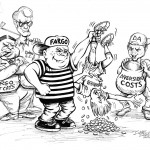 The Diversion Authority has three PR groups. If three cannot get out the message, maybe, Mr Mayor, the problem is the message.
This issue of future development of the floodplain is the most harmful aspect of the project. It takes value from one group of citizens and gives it to others under the guise of flood control. This is a discussion that has not taken place. Mr. Mayor Walaker, will you have this discussion?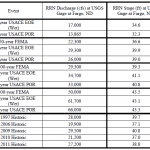 Moorhead Council members are serving their constituents interests wisely by questioning whether or not to continue their partnership and funnel business development, home starts and perpetual lost tax dollars toward Fargo's south side development plan.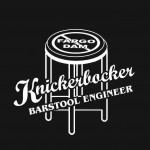 Opponents turn the tables on KFGO personality Mike McFeely attempts to debase opponents to the un-necessary boondoggle known as the Fargo Dam and FM Diversion with various marginalizing statements like "Bar Stool Engineer" which are indicative of mediocre on-air personalities seeking ratings as opposed to serving the public to find a more cost effective solution via pluralism in media.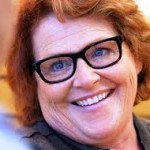 The most disturbing implication of the statement "let the local authorities determine how to best use the funds" is the fact that by saying this, Heitkamp is giving up of her power as a U.S. senator to oversee the use of federal funds.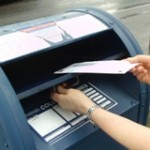 Fargo, Cass County, the Army Corps of Engineers, planning and designing a non-flood area for water storage, however temporary, will cause a loss of value, loss of marketability for the affected property owners, within the Fargo flood water storage area.
Biewer's response was clear: we don't flood, we have never flooded and we don't need a ring dike. Fargo's plan to spend 65 million state dollars to purchase Oxbow's silence certainly validates Representative Skarphol's concerns.