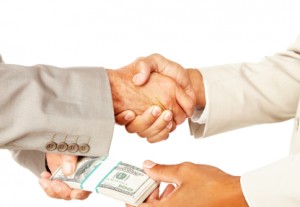 Richland-Wilkin Joint Powers Authority
Original Publication Date:
January 24th, 2013
Wahpeton Daily News
Republished with permission from:
Trana Rogne, Board member of MnDak Upstream Coalition
We are seeing the real life impacts resulting from the ability of a government agency to contract with a federal agency, in this case the Corps of Engineers, to develop a project for the sole benefit of the same government agencies, Fargo/Cass County. In the case of the FM Diversion, the government of Fargo/Cass County under the auspices of the Diversion Authority "contracted" with the Corps to design a plan to protect themselves from flooding in the Fargo metropolitan area. In the course of the planning process it was determined that the plan could be expanded to protect even more land from flooding.
This provides for tax payer subsidized growth in Fargo's flood plain. This new "protected area" is conveniently part of the 2007 growth plan for the city of Fargo's intended development area.
The FM Diversion plan even brings the powers of the federal government to do the bidding of the local sponsor by the project becoming a "federal" project. This alliance achieves the power to negatively impact all upstream governments; cities, counties, townships and their tax payers. It tramples on the right of all citizen rights. It asks for local, state and federal tax dollars to promote growth of the city of Fargo. It even goes as far as to tax those who are negatively impacted by the plan, to pay for the plan themselves. This is done with higher taxes, maintenance districts and assessments to pay for a plan to flood them out. Also forced on the upstream communities are a loss of farm income, restriction on their own development potential loss of tax base and forced re-locations.
At some time we must look at the ethics of using tax payer dollars to hire a federal agency to do the bidding of cities for economic development using state and federal tax dollars. The time is now.
Views: 13