Archive for Red River
You are browsing the archives of Red River.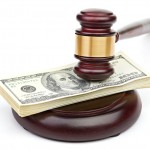 At no time, has the Diversion Authority been willing to discuss with either group, alternatives that would achieve flood control for Fargo and reduce impacts for those upstream. Whether directed by the Army Corps, or by their own attorneys, their practice of stonewalling those who are being hurt is at best unproductive, and at worst, unethical.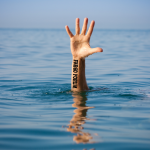 One cannot persist with these lies about farmland tiling increasing water and then turn around and claim that if these farmers held onto "their water" that retention wouldn't work. If it is frozen, then the farmer is not to blame for natural run-off…, yet if the ground is not frozen the drains, ditches, coulees cannot carry the water any faster than gravity will allow.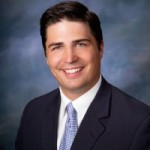 When our cup overflows, North Dakota can accomplish great things. We are people of fortitude, work ethic and discipline. Knowing this, can we stand idle when a few people, called the Diversion Authority, are taking it upon the taxpayers of North Dakota to pay for a private country club and private championship golf course?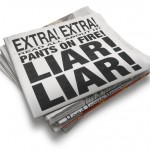 If retention doesn't work, then there would be no need for dams or no postulations to hold back agricultural drain tiling waters. The sooner local leaders comes to grips with that reality, progress can be made, solutions defined and actions taken.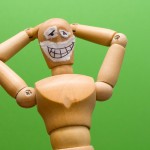 Fargo Forum Editorial Staff uses broad strokes to assail anyone not aligned with "their version" of "remedies" or "realities" of the Fargo Dam and FM Diversion to be as "dumb as a plank".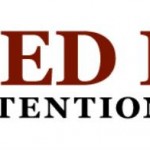 Red River Basin Commission co-chairmen John Finney and Gary Thompson stress the importance of retention as a vital component to flood protection in the Red River Valley.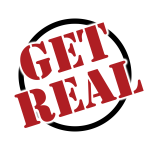 Oddly, citing – "as designed by the U.S. Army Corps of Engineers" is reminiscent to those – "as seen on T.V." infomercials, wherein a misleading problem can be fixed with the latest and greatest huckster science – with the whole intent of getting into your wallet.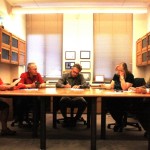 We have been accused of being against flood control for Fargo and Moorhead, but when we put forward a plan that could lessen the impacts in the counties and utilize the flood plain south of Fargo as a flood plain, it is insinuated that we don't know or understand what we're proposing.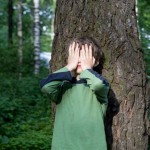 Nearly 45 years have passed since the 1969 flood, almost 17 years since the 1997 flood, yet the idiots at the helm in Fargo still build a clay dikes on 2nd street and provide police escorts for sandbags when pumped up flood numbers are created.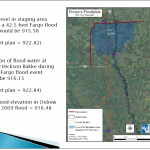 The diversion could be moved north of the confluence of the Wild Rice and Red Rivers. Recent studies show that taking less area out of the floodplain south of Fargo and reducing the amount of water in the river during times of flooding through distributed storage (water detention) would completely eliminate impacts of Fargo's diversion in Richland and Wilkin counties.