Archive for flood insurance
You are browsing the archives of flood insurance.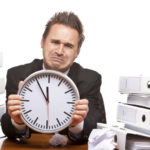 The Governors Task Force was intended to explore potential alternatives and compromise rather than Fargo's attempt to re-litigate the project that received a Prelimary Injunction.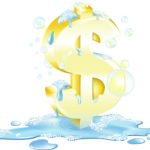 WRRDA 2014 was so stuffed full of pet projects that of the 514 votes cast between the house and senate, only 11 dissented. It's not like the entire U.S. Congress took a hard look at the FMDA project and considered it worthy.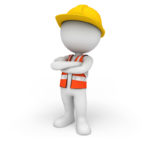 "How in the world did this get this far?" ~ With incompetent leadership selling a development project disguised as flood control.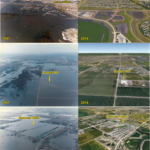 Imperial Fargo and elite developers would not accept permanent internal flood protection for the city that existed. It didn't fit their land grab agenda, they got greedy…, they wanted more. Even if MORE, meant placing the existing city in harms way and property owners in the cross-hairs of mandatory FEMA flood insurance.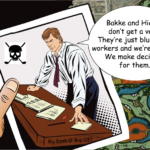 Not content with what they already have, Oxbow's lawyer stood up in Federal Court last month and argued that Oxbow is the victim. Apparently the federal injunction that stopped the construction on the ring dike is making it difficult for the private Oxbow Country Club to finish their golf course re-design.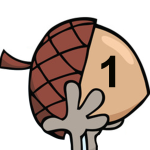 As much as it pains me to admit that McFeely got something right…, or at least partially right, the hub-bub over the Kinzler house along Rose Coulee was a fair deal to bring Fargo closer to adequate permanent internal flood protection.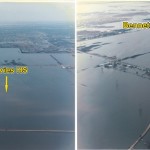 Responsible civic leaders and officials would have restricted development in the area pictured. But instead, the irresponsible talking heads built mutli million dollar schools to drive development where flood water poses the greatest risk.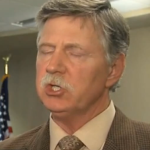 The danger of losing objectivity is that a pragmatic solution for Fargo's contrived flood levels becomes harder to reach, largely because the goal is financially unrealistic.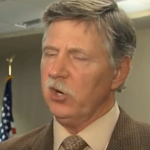 What happens when taxpayers get to pay sales tax and tax assessments for local and federal share for the dam, diversion and then flood insurance?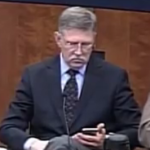 Rather ignominious to bellyache that people need a flood so that Pawluk and his ilk can pompously deliver a "WE TOLD YOU SO", when they've had SIX LONG YEARS to complete internal flood protection and help those 20,000 property owners avoid FEMA flood insurance,