Archive for Fargo
You are browsing the archives of Fargo.

Fargo Diversion Authority spent $13,316,244.27 from September 30th to October 31st, 2014. Nearly 1/18 (5.5%) of the original projected cost and they haven't even started on the actual main project. The bulk of the costs went towards the OHB ring-dike-levee and new golf course features…, instead of completing crucial internal flood protection for the city of Fargo and it's residents. When the state of North Dakota committed monies to Fargo, did they ever think it would be spent outside the jurisdictional boundaries of Fargo?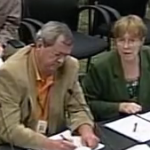 When public entities join forces to work towards a common goal Joint Power Agreements (JPA) are the framework of rules presented to constituents to provide a sense of security that all members of the JPA will operate in an open, ethical and diligent manner. These written JPA "assurances" are a fundamental part of the "trust" […]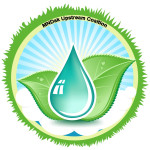 This is a federal project designed to have federal participation, but the federal government has no money. The continuing budget resolution funding the government in Washington has had a ban on new project construction funding for the last four years, with no end in sight. If you read the letter to the White House from the Minnesota governor, you'll see he is requesting that no money or support be given to the diversion project, at least until the DNR is done with their study.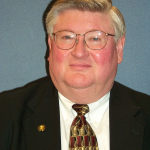 There is no doubt that Jon Evert is a kind and decent man. But he has voted to make unanimous the Clay County Commission's support of Fargo's Diversion Authority, and to fund their lawyers who are working to eliminate the protections of Minnesota law.

Fargo Diversion Authority spending spree: $1.9 million increase in one month from July 31st, 2014 to August 31st, 2014.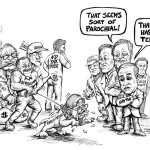 Minnesota's Governor Dayton, Representative Marquart and a few others are not "going along to get along." They are speaking out for the people and communities they represent, declaring "unacceptable" the plan to flood 35 square miles of rural Minnesota for Fargo's future development.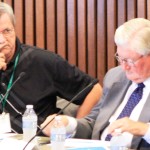 Keven Campbell, as a Clay County's representative on the Diversion Authority Board supported the plan to flood Clay County, voting lock step with Darrel Vanyo and Fargo's development interests. Jon Evert, a native of Comstock, Jon voted to flood his own community.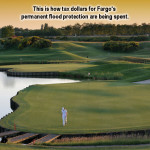 Private Golf Course Shareholder Non-Profit Corporation demands reimbursement for loss of revenue.

Fargo Diversion Authority spending spree: $16.4 million increase in one month from June 30th, 2014 to July 31st, 2014.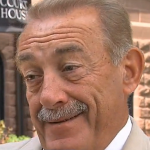 Is it too much to expect that Darrell Vanyo, Fargo Diversion Authority chairman, should take the time to read the legal motions filed by Dorsey Whitney to fully understand what is occurring around him? Or maybe it's a simple ploy of soliciting bumbling sympathy.