Archive for Fargo
You are browsing the archives of Fargo.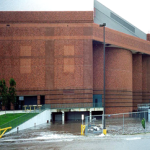 "A lot of people had flood insurance in West Fargo but dropped it because of the Sheyenne River Diversion Project," Kyner said. "They figured they would be safe. But they weren't safe from the 17 inches of rain that came down. My point is it floods everywhere. A 60-foot dike can't protect you if it rains 17 inches on the wrong side of the dike."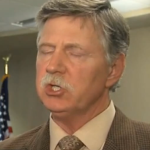 The danger of losing objectivity is that a pragmatic solution for Fargo's contrived flood levels becomes harder to reach, largely because the goal is financially unrealistic.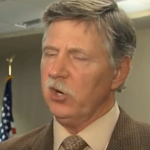 What happens when taxpayers get to pay sales tax and tax assessments for local and federal share for the dam, diversion and then flood insurance?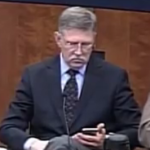 Rather ignominious to bellyache that people need a flood so that Pawluk and his ilk can pompously deliver a "WE TOLD YOU SO", when they've had SIX LONG YEARS to complete internal flood protection and help those 20,000 property owners avoid FEMA flood insurance,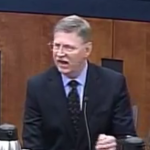 It is unfortunate that the very agencies that should be working in tension to each other are expected acquiesce or be cast out, much like what happened with the Buffalo Red River Watershed District and West Fargo.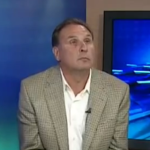 Oxbow has experienced a greater than 100 year flood in 2006 and 2009, and exceeded the 500 year flood level in 2009 by 7.32 inches.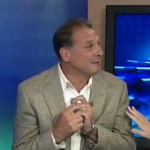 If the city of Oxbow is truly at risk of a 2009 level or greater flood event, why would the Oxbow mayor be so carelessly "ineffective" and prioritize a full 18 holes of golf course play over the safety of his city residents?

Fargo Diversion Authority spent another $ 7,415,358.87 from May 31st to June 30th, 2015. 1/9th (11.11% ) of the original projected cost and they haven't even started on the actual main project.

Fargo Diversion Authority spent another $22,456,624.30 from April 30th to May 31st, 2015. Nearly 1/9 (10.69% ) of the original projected cost and they haven't even started on the actual main project.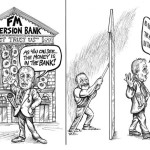 Even at a modest borrowing rate, the local sales tax won't cover the interest on a note to cover the federal share. The recent assessment vote that passed, despite a majority of property owners voting against it, does not provide any new money for the project. It only allows them to borrow more.