Archive for Fargo Diversion Authority
You are browsing the archives of Fargo Diversion Authority.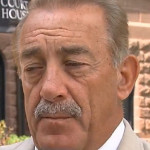 Project opponents care more about protecting the city of Fargo than the Fargo Diversion Authority and Fargo city leaders.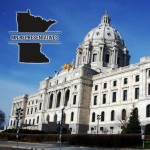 MN Representative tell Fargo Diversion Authority change your ways or deal with the consequences. Minnesota won't stand for bully tactics of Fargo elite trying to force Fargo's flood problems onto Minnesotans.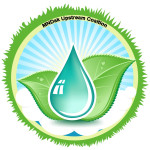 This is a federal project designed to have federal participation, but the federal government has no money. The continuing budget resolution funding the government in Washington has had a ban on new project construction funding for the last four years, with no end in sight. If you read the letter to the White House from the Minnesota governor, you'll see he is requesting that no money or support be given to the diversion project, at least until the DNR is done with their study.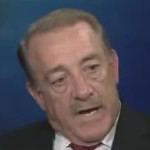 What ignorant thought process would conclude that flooding, delayed plant, yield loss, flood debris cleanup or loss of organic certification as "not" taking value and lively-hood from a farming operation?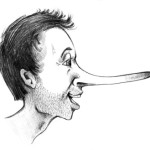 As of September 24th, 2014 there has been "NO FEDERAL FUNDING" authorized or appropriated as a result of the June 2014 passage of the WRRDA bill.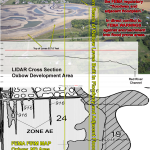 Willful act or complete incompetence? Instead of respecting FEMA guidance or conveying and insisting that letter content be observed by engineers, the Fargo Diversion Authority defies FEMA warnings regarding encroachment and placed the eastern reach of the new OHB levee directly into the "floodway and adjacent flood plain areas" to accommodate Oxbow golf course features, according Aarron Snyder, U.S. Army Corps of Engineers.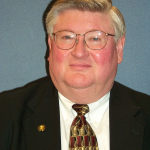 There is no doubt that Jon Evert is a kind and decent man. But he has voted to make unanimous the Clay County Commission's support of Fargo's Diversion Authority, and to fund their lawyers who are working to eliminate the protections of Minnesota law.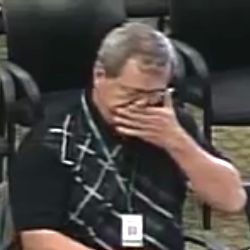 Fargo taxpayers, especially those with new flood insurance requirement should be up in arms over Fargo channeling funds towards the wholly unnecessary OHB ring dike-levee project.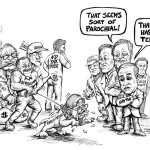 Minnesota's Governor Dayton, Representative Marquart and a few others are not "going along to get along." They are speaking out for the people and communities they represent, declaring "unacceptable" the plan to flood 35 square miles of rural Minnesota for Fargo's future development.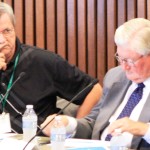 Keven Campbell, as a Clay County's representative on the Diversion Authority Board supported the plan to flood Clay County, voting lock step with Darrel Vanyo and Fargo's development interests. Jon Evert, a native of Comstock, Jon voted to flood his own community.