Archive for Fargo Diversion Authority
You are browsing the archives of Fargo Diversion Authority.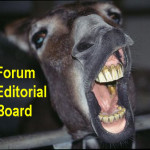 What the Fargo Diversion Authority and U.S. Army Corps of Engineers have proven is that placing trust in their "science" is more akin to handing an arsonist a gallon of gas and box of matches and then telling them to be good.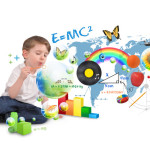 The December 31, 2014 Distributed Storage Alternative Screening Analysis is neither a fatal blow to opponents or a victory for proponents. It is simply the Minnesota DNR following it's process and laws to ensure that their final permit determination, which is supposed to come after a public comment period, is both legal and defensible.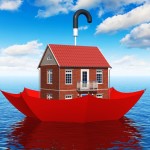 Fargo, Cass county and the Diversion Authority are gambling dangerously with the financial futures of residents by pitting FEMA flood levels and insurance requirements against the Fargo Dam and FM Diversion, while they manipulate the threat of tax assessments to coerce support for the proposed project.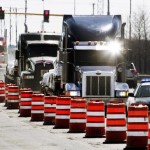 So why are Cass county, Fargo Diversion Authority members and Fargo Moorhead Area Association of Realtors discussing and joking about what activities and threats drive support for the multi-billion dollar Fargo Dam and FM Diversion boondoggle?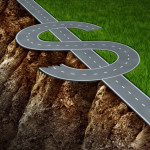 The Fargo Dam and FM Diversion is truly a gift that makes you keep on giving… Fargo Diversion Authority spending is out of control. Over $17 million spent in 30 days, nearly tripling the Fargo Dam and FM Diversion debt in one year.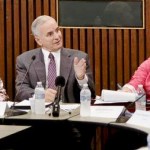 Trouble brewing in Moorhead and Fargo/Cass pressure is on! Although the resolution alleges "No Minnesota funds from the City of Moorhead or Clay County are required for FY2015, and a formal amendment to the LJPA is also not necessary at this time." The Limited Joint Powers Agreement Article IX (read more…) suggests that Minnesota could be sued by North Dakota for not paying its budget share of what it is approving.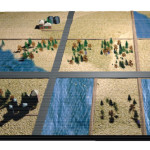 "The local communities should continue to seek opportunities for storage in the basin."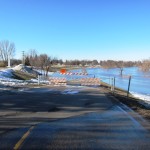 Isn't ironic that Fargo is concerned about the small section of Elm street that parallels the Red River, yet rezones miles of natural flood plain south of the city, that exponentially reduces vital flood plain capacity to buffer Fargo flooding.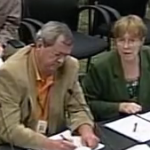 When public entities join forces to work towards a common goal Joint Power Agreements (JPA) are the framework of rules presented to constituents to provide a sense of security that all members of the JPA will operate in an open, ethical and diligent manner. These written JPA "assurances" are a fundamental part of the "trust" […]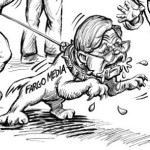 The Fargo Diversion Authority is nothing more than the "illusion" of credibility with a propensity to spend money on flood control for future growth rather than the residents that are paying for protection in the here and now.