Archive for Environmental Impact Statement
You are browsing the archives of Environmental Impact Statement.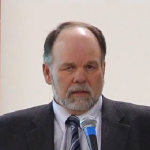 Perhaps it's just a feeble attempt at misdirection in hopes of duping some unwitting souls into believing that he does not have that stank of Fargo/Cass imperialism on his breath…, or not?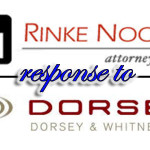 Minnesota members of the Diversion Authority derive their powers from Minnesota
law, and would be subject to Minnesota laws, even if they had not expressly acknowledged that responsibility in the Diversion Authority Charter.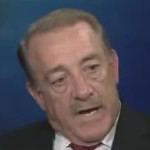 What ignorant thought process would conclude that flooding, delayed plant, yield loss, flood debris cleanup or loss of organic certification as "not" taking value and lively-hood from a farming operation?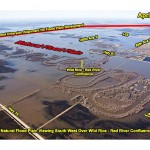 The location of the F-M Diversion dam and levee determines how much of the natural flood plain is "protected" for development. The farther south the dam and levee are located, the larger the portion of Cass County that is protected for subsidized development. It's the area where the water naturally collects as it's been doing since our river system was formed by Mother Nature.
UNITED STATES DISTRICT COURT DISTRICT OF MINNESOTA Richland/Wilkin Joint Powers Authority, a Minnesota-North Dakota Joint Powers Authority, Plaintiff, Civil Action No. 13-CF-02262 vs. . . United States Army Corps of Engineers; John McHugh, Secretary of the US Army Corps of Engineers (in his official capacity); Jo-Ellen Darcy, Assistant Secretary of the Army for Civil Works […]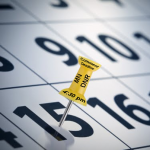 This is an opportunity to have "equal access" and your voice heard by the MN DNR without suppression of your concerns by the Fargo Diversion Authority.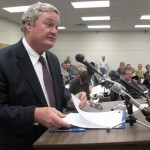 ND Gov. Jack Dalrymple: "…the corps of engineers needs to re-apply themselves to the problem, find what the objections are and need to find technical solutions to those problems…"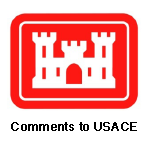 The USACE previous responses to Violations of EO11988 are insufficient. This suggests a conflict of interest and lack of representation to affected taxpayers and areas outside the protected area. Darrell Vanyo's testimony is self-evident that Fargo is pursuing this project for future flood plain development which is a direct violation of EO11988. 43 feet of protection in Fargo is a game changer and all previous cost benefit ratios are no longer valid.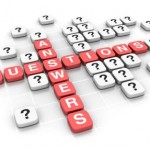 <<< Return to FAQs >>> Federal Guidelines for Dam Safety: Glossary of Terms FEMA defines a "dam" as an artificial barrier that has the ability to impound water, wastewater, or any liquid-borne material, for the purpose of storage or control of water. FEMA classifies dams according to the potential impact a dam failure (breach) or […]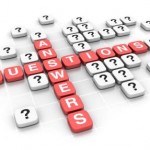 <<< Return to FAQs >>> EO-11988: Federal agencies are required to avoid to the extent possible the long and short term adverse impacts associated with the occupancy and modification of floodplains and to avoid direct and indirect support of floodplain development wherever there is a practicable alternative. The USACE and the non-federal sponsor of Fargo […]