Archive for City of Moorhead
You are browsing the archives of City of Moorhead.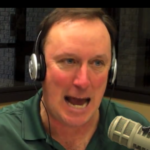 Then again…, this is the rantings and ravings of a mediocre talk show host pandering to a dwindling peanut gallery on parsed information provided to him by the very proponents being paid directly or indirectly to develop the project.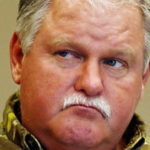 So why would Weyland, who has sworn an oath to uphold the laws of Minnesota and Clay County, openly defy that responsibility?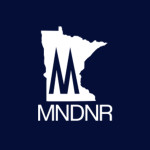 Given that we were not consulted as part of this process and further that we are not able to see the basis for your determination, I believe it is essential to be on the record directly with you regarding the real and significant regulatory issues that are outstanding in Minnesota concerning the proposed Fargo-Moorhead Diversion Project.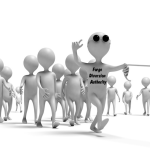 It would be interesting to find out if the law firms representing their clients on the Minnesota side are willing to guarantee their legal advice (cover clients losses), should that lead to a decision to move forward with the new JPA agreement that proves to be against Minnesota law and the interests of landowners.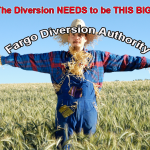 Fargo Diversion Authority uses straw man arguments to distort viable solutions to Fargo flood protection. Fargo, ND is demanding a plan that only protects the city. Distributed retention protects the entire Red River Valley, included Fargo, which protects more land, more cities, more people, more property and infrastructure.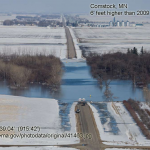 I am familiar with your letter dated Jan. 14, 2014 to Darrel Vanyo, warning Fargo's Diversion Authority that this action may violate Minnesota law. After receiving your letter, Fargo-Moorhead's Diversion Authority concocted an "independent utility" story.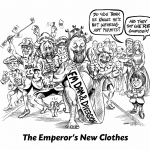 Don't be misled, the law is clear. Minnesota has the final word on whether the Red River gets a dam. The Army Corps is essentially just Fargo's paid contractor for this project, in no way exempt from the requirements of Minnesota law.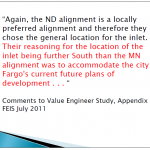 From a political standpoint, Fargo's attempt to move impacts onto property owners outside city limits and away from voting constituency while simultaneously preventing impacted stakeholders from having a non-conflict of interest vote at the table – underscores the greed and corrupt nature of the proposed project at hand.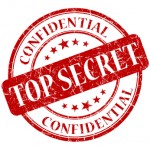 Fargo Diversion Authority delays releases of half million dollar taxpayer funded Red River Basin Commission Long Term Flood Solution study that damages U.S. Army Corps of Engineer project claims.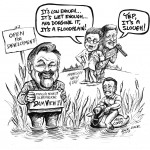 Fargo's media criticizes Moorhead for being trashy and backward and described as "more than sad." Suggesting that Moorhead has only themselves to blame for their lagging development, they are castigated for failing to take advantage of their natural advantages and lectured on what they should or should not be doing.