Archive for Aaron Snyder
You are browsing the archives of Aaron Snyder.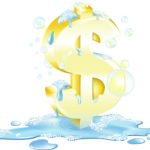 WRRDA 2014 was so stuffed full of pet projects that of the 514 votes cast between the house and senate, only 11 dissented. It's not like the entire U.S. Congress took a hard look at the FMDA project and considered it worthy.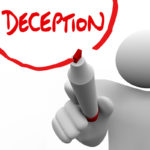 So many imbeciles, drenched with arrogance, playing a high stakes games to place Fargo at greater risk – for an unnecessary project, unjust profit and congressional funding that may never come.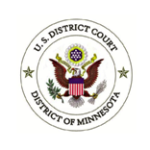 An April 27, 2016 Corps' Memorandum similarly shows that the Corps understood the PPA could not be signed unless the Corps provided assurances that the congressionally-approved Requirement was met. Ultimately, the Corps agreed to the Requirement limiting the Corps' ability to enter into the PPA, took the money, and then abdicated its responsibility to assess the state regulatory and permitting issues affecting the project. The Corps simply ignored the state regulatory issues.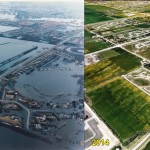 How can homes that were surrounded by flood waters in 1997 and 2009 be considered new impacts if project alignment is moved north?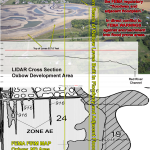 Willful act or complete incompetence? Instead of respecting FEMA guidance or conveying and insisting that letter content be observed by engineers, the Fargo Diversion Authority defies FEMA warnings regarding encroachment and placed the eastern reach of the new OHB levee directly into the "floodway and adjacent flood plain areas" to accommodate Oxbow golf course features, according Aarron Snyder, U.S. Army Corps of Engineers.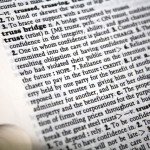 Many people don't trust the Diversion Authority or the Corps when they say the people upstream won't be harmed by their project. Projects of this magnitude always have unintended consequences. Their pattern of behavior says this project is meant to protect Fargo and its future development land and the rhetoric and promises will never be kept.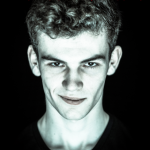 Aaron Snyder, U.S. Army Corps: "we want your land, or we'll take it from you." Message to Richland and Wilkin County Commissioners a year and a half ago.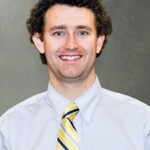 Again and again we hear the FM Diversion/Dam must do this or that to store water "temporarily" south of the diversion channel in times of high floods. Aaron Snyder will not mention that the permanent effects of the project are "– buying out and relocating between 800 and 1200 structures upstream, between 200-400 are house […]