Archive for FM Diversion
You are browsing the archives of FM Diversion.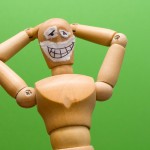 Fargo Forum Editorial Staff uses broad strokes to assail anyone not aligned with "their version" of "remedies" or "realities" of the Fargo Dam and FM Diversion to be as "dumb as a plank".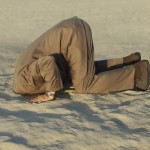 Lack of spring 2014 flooding prompts the Fargo Forum to solicit readers into sharing stories and fears about 2009 flood memories in a shameless attempt to keep the Fargo Dam and FM Diversion project in limelight.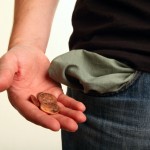 If Fargo is in effect buying votes by unwise use of funds, what are we going to get in the end? That will leave the people of North Dakota and Minnesota footing the bill for millions of dollars to provide nothing.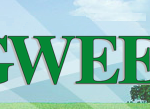 As I re-read the Agweek article by Mikkel Pates, it's easy to realize who the hero's and zero's really are, by their responses. The shameless "economic engine", often touted by the pro-Fargo Diversion Authority ilk, is a direct assault on small towns and rural economies.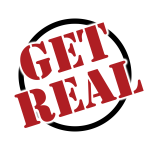 Oddly, citing – "as designed by the U.S. Army Corps of Engineers" is reminiscent to those – "as seen on T.V." infomercials, wherein a misleading problem can be fixed with the latest and greatest huckster science – with the whole intent of getting into your wallet.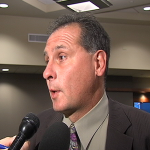 Maybe the players in this matter received bad legal advice, or maybe they've acted upon their own accord. What strikes me the most odd in all this…, is that it got by the ethical filters of all the parties involved.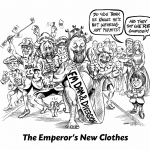 Don't be misled, the law is clear. Minnesota has the final word on whether the Red River gets a dam. The Army Corps is essentially just Fargo's paid contractor for this project, in no way exempt from the requirements of Minnesota law.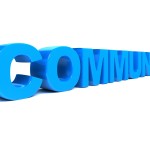 The Oxbow-Hickson-Bakke ring dike has become a contentious issue that divides the community. A majority of this community voted against the plan. The remainder of the residents, a clear minority from Oxbow, cut a favorable deal for millions in benefits, and they now actively promote the plan they once opposed.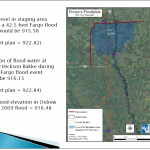 The diversion could be moved north of the confluence of the Wild Rice and Red Rivers. Recent studies show that taking less area out of the floodplain south of Fargo and reducing the amount of water in the river during times of flooding through distributed storage (water detention) would completely eliminate impacts of Fargo's diversion in Richland and Wilkin counties.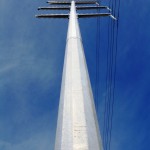 Dennis Walaker: "It would be unfortunate if Metro Flood Project sponsors were asked to mitigate against the impacts caused by staged water at project sponsors' expense."