Archive for FM Diversion
You are browsing the archives of FM Diversion.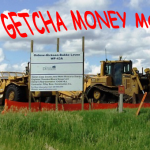 Like calling the hogs to the trough…, the Fargo Forum heralds commencement of the $70+ million OHB project, including a brand new swimming pool, clubhouse, Robert Trent Jones designer course holes and relocation of nearly half the city of Oxbow…, BEFORE completing internal flood protection to safeguard Fargo taxpayers.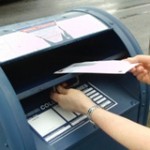 Beth Askegaard and Rolaine Askegaard write to MN Attorney General Lori Swanson to question leaders in St. Paul and Washington value our community, Clay and Wilkin Counties, as belonging to Minnesota. Fargo Diversion Authority insists on developing the natural flood plain south of the city and relocating water impacts onto Minnesota.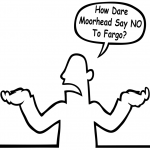 Moorhead residents should consider themselves lucky have a city council that is still willing to weigh the pro's and con's of an issue, rather than otto-matically rubber stamping Fargo Diversion Authority propaganda.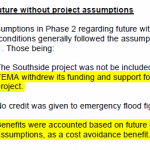 The fact is the location of the diversion alignment with the dam, ditch and levee does not increase the protection of the currently developed area of Fargo vs. more conservative and less expansive flood control plans. The location only gives the city more area to grow without FEMA flood plain regulations.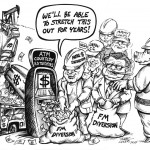 Who needs a pipeline to move oil field benefits from the west? Fargo diversion backers have concocted a scheme to turn the state's oil and agriculture bounty into a giant ATM machine.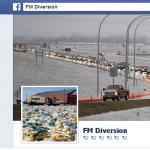 This is nothing new. This is what we have come to expect from the cowards that are trying to control what you are "allowed" to know about the FM Diversion…, When it comes flooding, natural flood plain development and a pro-diversion message, the alleged private citizen, Fargo leaders and the Diversion Authority are realizing that the horses have long since left barn and they are naive enough think that locking the door "now" will do them any good.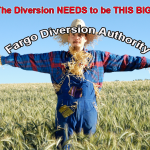 Fargo Diversion Authority uses straw man arguments to distort viable solutions to Fargo flood protection. Fargo, ND is demanding a plan that only protects the city. Distributed retention protects the entire Red River Valley, included Fargo, which protects more land, more cities, more people, more property and infrastructure.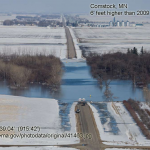 I am familiar with your letter dated Jan. 14, 2014 to Darrel Vanyo, warning Fargo's Diversion Authority that this action may violate Minnesota law. After receiving your letter, Fargo-Moorhead's Diversion Authority concocted an "independent utility" story.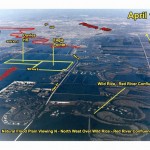 Fargo leaders use poor judgement in wasting tax dollars to develop natural flood plain creating a new FEMA flood risk to the higher ground surrounding it. Floodwalls, Dike and Levees provide a false sense of security because the threat of flooding still exists and will not provide any protection against rainfall event inside the protection area.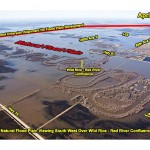 The location of the F-M Diversion dam and levee determines how much of the natural flood plain is "protected" for development. The farther south the dam and levee are located, the larger the portion of Cass County that is protected for subsidized development. It's the area where the water naturally collects as it's been doing since our river system was formed by Mother Nature.