Archive for FM Diversion
You are browsing the archives of FM Diversion.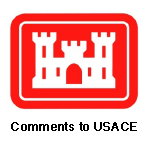 Fargo leaders have left a paper trail that clearly indicates that the diversion is not flood protection but a long range growth plan. This growth plan takes established communities and wipes them away to ensure that Fargo has no competition for development. If Fargo wanted to protect the residents they would not have allowed recent development in high flood risk areas. The charter of the Army Corps of Engineers does not allow work done to promote growth of one community over another.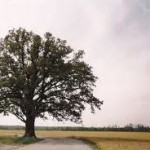 Grand Forks Herald reporter, Chuck Haga explores negative impacts caused by Fargo's bad policy of "flood thy neighbor." 112th Congress may have to weigh the economic and social impacts caused by Fargo's intrusion into the natural floodplain in violation of Executive Order 11988. "Fargo feels they're in control and they can do as they please," Fargo should use the floodplain just to the city's south for water storage at times of flooding, "instead of draining it to build houses." "If we're going to take their water, we need to have some say. As it is, Richland County is to be a holding pond for Fargo, and we don't think that's fair."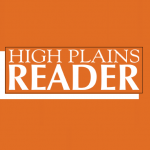 Fargo has found a way, with the help of the Corps. By protecting the "natural flood plain" and moving the water south to flood their neighbors, they will have created an area for growth. Their problem is now to make everyone believe their "flood control plan" is the only way Fargo can have "flood protection" and hide the fact it is crafted to provide for Fargo's future growth, in reality an economic development based plan.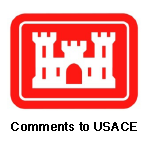 The Corps has been hired by Fargo to protect Fargo, a hired gun. Get whoever you need to get out of the way and do what we have hired you to do. Fargo hasn't flooded, yet they claim it will take more acreage then exists in the city limits to protect it. This may be nothing more then Fargo's plan for growth — get this thing started wait for the land to devaluate and take all of it for Fargo's future growth.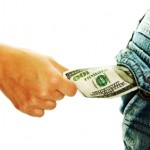 There are few people that like Fargo's 'Dam' tax. There are multiple "punitive" taxes that collectively exist to fund the proposed Fargo Moorhead Dam and Diversion which directly and indirectly targets people with limited financial means that make smaller purchases. Many citizens and visitors that oppose the taxes feel it's like having their pockets picked. If you do not request your refund, any overtax surplus will be returned to Cass County or Fargo to fund the Fargo Moorhead Dam and Diversion.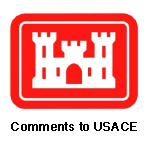 Your latest EIS does not adequately address the issue of BASIN-WIDE flood risk management as a tool which needs to be incorporated into the plan. The locally preferred plan is all about protecting a "future" Fargo and the land which Fargo wants to develop-it is not about providing flood protection for current Fargo-Moorhead which the much more economical Federally Preferred Plan accomplishes. Adequate analysis of impacted areas upstream from the water staging have also not been addressed sufficiently and their appropriate costs have not been stated.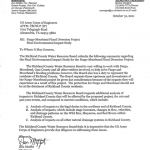 The protection for Fargo and Moorhead should not be at the detriment of Richland County residents. The Richland County Water Resource Board feels it is imperative that the US Army Corps of Engineers provide due diligence in addressing these issues. The Board requests those upstream and downstream of the Fargo-Moorhead project be given due consideration because of the impacts they will experience as a result of this project.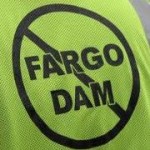 Fargo Moorhead Dam and Diversion hurts more than just upstream property owners. Business owners can thank Dennis Walaker, Tim Mahoney and Darrell Vanyo for influencing customers to purchase big ticket items elsewhere. A windfall for business owners outside the metro area and for online storefronts.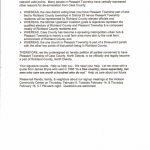 Submitted by: Daniel Rugroden Reasons for this petition include the following points but do not exclude other relevant valid points. Many people in Pleasant Township have verbally expressed other reasons for de-annexation from Cass County. • WHEREAS, the new district voting lines now have Pleasant Township part of and tied to Richland County townships in […]
Labeling and profiling is the easy way for media to sway public sentiment. Despite the financial falterings the Fargo Moorhead Dam and Diversion "is" and "will continue to" experience, the uneducated belief that a Dam and Diversion is the "only solution" for Fargo Moorhead underscores how little proponents have read the FEIS and really how […]