Archive for Fargo
You are browsing the archives of Fargo.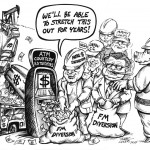 Who needs a pipeline to move oil field benefits from the west? Fargo diversion backers have concocted a scheme to turn the state's oil and agriculture bounty into a giant ATM machine.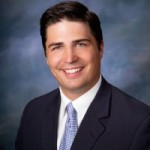 When our cup overflows, North Dakota can accomplish great things. We are people of fortitude, work ethic and discipline. Knowing this, can we stand idle when a few people, called the Diversion Authority, are taking it upon the taxpayers of North Dakota to pay for a private country club and private championship golf course?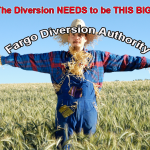 Fargo Diversion Authority uses straw man arguments to distort viable solutions to Fargo flood protection. Fargo, ND is demanding a plan that only protects the city. Distributed retention protects the entire Red River Valley, included Fargo, which protects more land, more cities, more people, more property and infrastructure.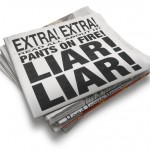 If retention doesn't work, then there would be no need for dams or no postulations to hold back agricultural drain tiling waters. The sooner local leaders comes to grips with that reality, progress can be made, solutions defined and actions taken.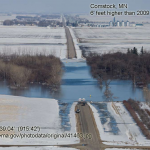 I am familiar with your letter dated Jan. 14, 2014 to Darrel Vanyo, warning Fargo's Diversion Authority that this action may violate Minnesota law. After receiving your letter, Fargo-Moorhead's Diversion Authority concocted an "independent utility" story.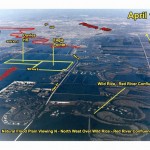 Fargo leaders use poor judgement in wasting tax dollars to develop natural flood plain creating a new FEMA flood risk to the higher ground surrounding it. Floodwalls, Dike and Levees provide a false sense of security because the threat of flooding still exists and will not provide any protection against rainfall event inside the protection area.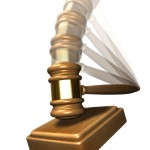 NEWS UPDATE: Minnesota Federal Court, Duluth, MN – April 3rd, 2014 – Federal Magistrate denies Fargo Diversion Authority's motion to dismiss Richland Wilkin Joint Powers Authority claims filed in 2013.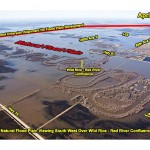 The location of the F-M Diversion dam and levee determines how much of the natural flood plain is "protected" for development. The farther south the dam and levee are located, the larger the portion of Cass County that is protected for subsidized development. It's the area where the water naturally collects as it's been doing since our river system was formed by Mother Nature.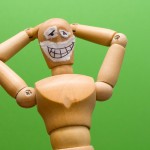 Fargo Forum Editorial Staff uses broad strokes to assail anyone not aligned with "their version" of "remedies" or "realities" of the Fargo Dam and FM Diversion to be as "dumb as a plank".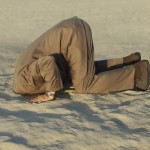 Lack of spring 2014 flooding prompts the Fargo Forum to solicit readers into sharing stories and fears about 2009 flood memories in a shameless attempt to keep the Fargo Dam and FM Diversion project in limelight.