Archive for Fargo Diversion Authority
You are browsing the archives of Fargo Diversion Authority.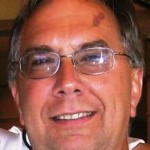 The U.S. Corps of Engineer and Red River Basin reports failed to include the net effects of flood plain encroachment on rising flood crests and flood risks, which is directly related to new flood insurance requirements. Every person impacted with new flood insurance requirements can thank Fargo for gambling with flood data, dragging their feet on completing internal flood protection and continuing growth into flood prone areas causing greater future flood risks.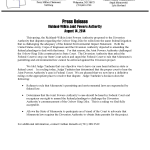 Breaking News: Federal Judge rules on Richland Wilkin JPA claim. Decision allows Minnesota DNR to proceed as Amicus Curiae noting that the federal court will observe Minnesota law and permitting authority.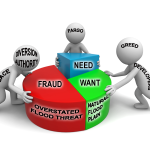 North Dakota shouldn't get trapped in a spiral of spending and litigation for a project that is opposed by a large number of its own residents and its neighbors. Fargo must live by the rules they asked for in the last session.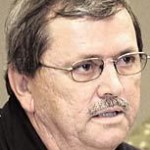 Clay County Commissioner Kevin Campbell sells out Minnesotans, welcomes ND flood impacts. Campbell chooses ND land grab development over protecting MN property rights.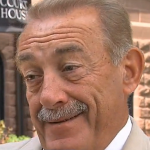 Is it too much to expect that Darrell Vanyo, Fargo Diversion Authority chairman, should take the time to read the legal motions filed by Dorsey Whitney to fully understand what is occurring around him? Or maybe it's a simple ploy of soliciting bumbling sympathy.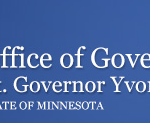 Governor Dayton and his administration will do everything possible to ensure that Minnesota's best interests are not trampled by this project.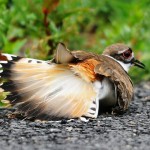 Fargo Diversion Authority officials claim they need a $2 billion dollar dam and diversion to avoid the high cost of flood fighting. Fargo, ND total flood fighting costs 1994-2013 are around $36.9 with $14.1 million in federal reimbursement for a net loss around $22 million.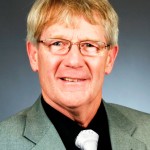 Minnesota Representative Jay McNamar (DFL) speaks out against the Fargo Diversion Authority moving ahead in their own self-interest without knowing possible negative impacts to Minnesota which only prioritizes property owners on the North Dakota side of the river.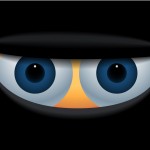 The pace and push for the proposed Fargo Dam and FM Diversion is the very essence of corruption. It is the melting pot of decisions made under duress due to time constraints with a constant overstatement of impacts and a manufactured EOE study to set Fargo's flood gage as the benchmark for the entire Red River Valley.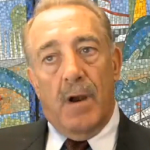 If Darrel Vanyo is just another empty suit reciting the hearsay of the Corps of Engineers, project proponents and project designers – are taxpayers really receiving fair representation?