Archive for Fargo Dam
You are browsing the archives of Fargo Dam.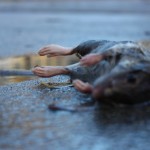 How much water does it take to drown a rat? I suppose it depends on whether the rat can swim, but let's pretend it can't. Is the rat any more dead if it's under an inch of water or three feet of water?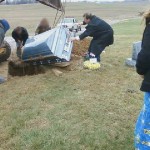 Impacts, damage costs and red-tape… Why should cemetery boards be obligated to volunteer more hours as a result of a land grab that represents the bigotry of the Fargo Diversion Authority agenda? These are vital issues that should have been addressed at the formulation of this project rather than an attempt to marginalize the sanctity of the burial sites after the fact.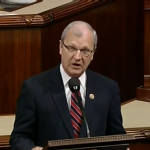 Rep. Kevin Cramer, speaking on a local radio station, recently observed that "winning doesn't mean someone has to lose." Can Fargo have permanent flood protection without so many others being forced to lose – without Moorhead, West Fargo, Richland and Wilkin County, Hickson, Bakke, Comstock and Wolverton having to lose? Washington, DC bound politician often make the fatal mistake that Fargo officials will is the will of the people, when in reality a growing number of Fargo residents do not support the current form of the Fargo Dam and FM Diversion project.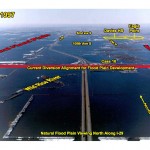 Nothing comes close to the ignorance of group-think and naivety of the Pro-Fargo kool-aid drinkers.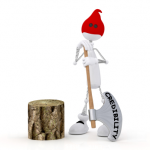 In yet another attempt to do Fargo Dam and FM Diversion damage control, Fargo sacrifices another pawn upon the blade of credibility.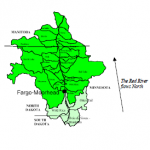 Just like the previous efforts, this study has been done with tax dollars and has fallen to the divisive politics of special interests. Perhaps the answer they got was not the answer the Diversion Authority wanted?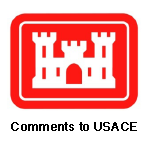 The Richland County Water Resource Board feels the United State Army Corps of Engineers did not adequately review the concept of building smaller retention sites in lieu of the large staging area created by the dam.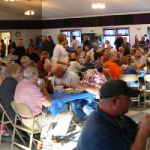 Sunday night, with money in their hands, they came to Christine to preserve their communities and their future.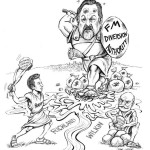 Cartoon Gallery relating to the Fargo Dam and FM Diversion.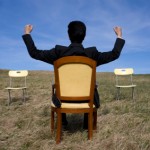 Cooking the books to grab land. Fargo, Cass, the Fargo Diversion Authority and the U.S. Army Corps of Engineers artificially inflate future land values in an attempt to justify a massive land grab of the last natural flood plain adjacent to the city.