Archive for Fargo Dam
You are browsing the archives of Fargo Dam.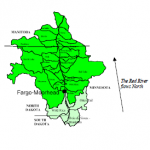 Just like the previous efforts, this study has been done with tax dollars and has fallen to the divisive politics of special interests. Perhaps the answer they got was not the answer the Diversion Authority wanted?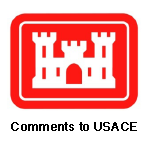 The Richland County Water Resource Board feels the United State Army Corps of Engineers did not adequately review the concept of building smaller retention sites in lieu of the large staging area created by the dam.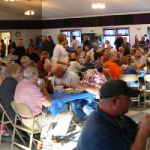 Sunday night, with money in their hands, they came to Christine to preserve their communities and their future.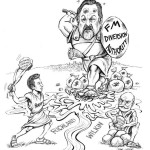 Cartoon Gallery relating to the Fargo Dam and FM Diversion.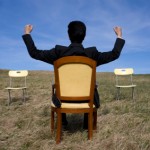 Cooking the books to grab land. Fargo, Cass, the Fargo Diversion Authority and the U.S. Army Corps of Engineers artificially inflate future land values in an attempt to justify a massive land grab of the last natural flood plain adjacent to the city.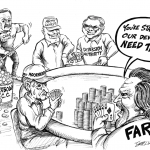 Are Moorhead leaders that bow to Fargo ND pressure serving their constituents responsibly? Should Moorhead abandon the Diversion Authority and focus on economic growth for Moorhead MN? Fargo has crossed the line that divides a neighbor in need from a demanding bully. Isn't it time for Moorhead, Clay County and Minnesota to step back and take a strong look at Fargo's agenda, and evaluate whether the clear lack of benefit justifies the impacts and costs to Minnesota residents.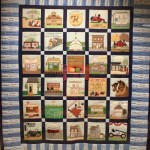 A false choice is again being served up: "cooperate with the ring dike details or we'll build it without your cooperation."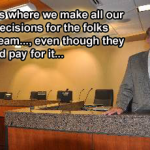 Fargo has more than $200 million in cash from the state of North Dakota, and receives more than $30 million a year from sales tax, and yet they have to build a clay dike in front of their City Hall if the Valley gets a heavy rain. Moorhead can take $100 million from the state of Minnesota and get 100-year flood protection, but Fargo has to take 50,000 acres from the folks south of town to get theirs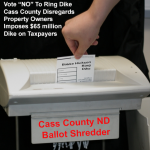 The other residents from Bakke and Hickson were asked to vote whether they would agree to a ring dike. After they overwhelmingly voted no, Fargo leaders decided to ignore their votes. Now the only votes that count are the 61 from Oxbow. There are 190 residences that will be encircled.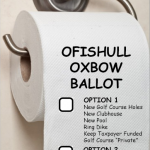 The 2009 river flows at Oxbow exceeded a FEMA 500-year event. As a result of the work done to protect Oxbow after the 2009 flood, the city is protected to levels in excess of that same 500-year event today. Cass County along with Oxbow leaders devised a way to ignore 67 percent of property owner not in favor of an unnecessary $65 million ring dike that affects 190 internal properties and all external properties in Pleasant Township.