Archive for benefit cost ratio
You are browsing the archives of benefit cost ratio.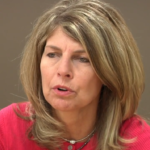 Generally speaking, the FMDA (Fargo Moorhead Diversion Authority) is trying the cheat landowners with low buyout/acquisition offers and threaten eminent domain if the landowner doesn't accept…, and they are colluding with the USACE to achieve that end.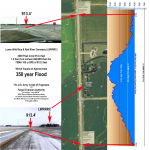 The U.S. Army Corps of Engineers and Fargo Diversion Authority distorted the 2009 flood event at Fargo, ND with a "non-official" EOE (Expert Opinion Elicitation) to overstate impacts, increase the Cost Benefit Ratio and downgrade previous historic flood events and flood protection in pursuit of a $2 billion plus boondoggle.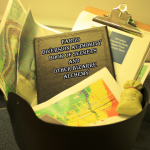 Fargo Diversion folks used creative accounting to justify their project to Congress. They couldn't get a good enough benefit/cost ratio to have any hope of getting funded, so, they cooked the books.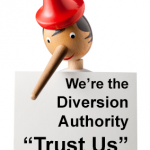 Stop the presses! Extra Extra! Read all about it! The US Senate passes the WRDA bill. The first since 2007. The bill is chock full of pet projects and language that potentially unleashes the USACE to spend at will… Diversion Authority Chairman Darrel Vanyo expressed: "…the senate vote should provide momentum for the project…". After-all, […]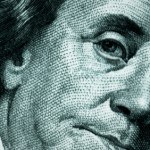 Like the "bridge to nowhere," Fargo's unnecessary overpriced dam/diversion plan is a massive "redistribution of wealth" for the benefit of private development interests.