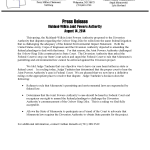 Breaking News: Federal Judge rules on Richland Wilkin JPA claim. Decision allows Minnesota DNR to proceed as Amicus Curiae noting that the federal court will observe Minnesota law and permitting authority.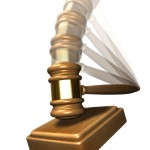 NEWS UPDATE: Minnesota Federal Court, Duluth, MN – April 3rd, 2014 – Federal Magistrate denies Fargo Diversion Authority's motion to dismiss Richland Wilkin Joint Powers Authority claims filed in 2013.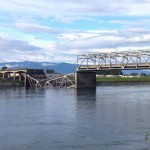 I-5 bridge over the Skagit River has collapsed near Burlington WA. The USACE is currently conducting general investigation on preliminary alternatives to address flooding in the Skagit River basin. It is not known at this time what caused the collapse, however, this is a stark reminder of the risks associated when crossing waterways. The original […]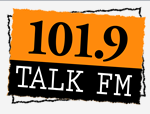 Talk FM 101.9 Tom Becka interviews Craig Hertsgaard and Stephanie Miranowski on August 29th, 2012 regarding the Fargo Moorhead Dam and FM Diversion project. Hertsgaard is a committee member of the Joint Powers Authority (JPA) and Min-Dak Upstream Coalition and Miranowski is a Wilkin County Commissioner and JPA board member. Listen to the Tom Becka […]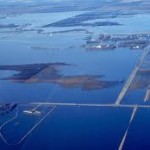 Fargo's Director of Engineering: Mark Bittner, PE

"You don't trust us…?"
| Trust is earned, through consideration and respect and measured against the actions and deeds of those saying "trust us"…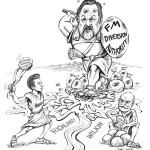 The Richland Wilkin JPA took another step and authorized lawyers to commence a judicial challenge to Fargo's plan. The very same lawyers who were described to us by Congressman Colin Peterson as: "the best in the state." Our leaders, the Commissioners of Richland and Wilkin Counties, have committed to defend our communities with all appropriate legal action.
UPDATED: 8/8/2012 2:00 pm Special Announcement Postponed Press Release now expected from the Richland – Wilkin JPA Thursday, August 9, 2012 Be watching the Wahpeton Daily News http://www.wahpetondailynews.com/ Views: 0 Tweet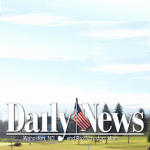 Missouri Rep. Carnahan on senate bill 2039 : "Instead of letting nature do what it is designed to do, this bill would set a precedent for other states, increasing catastrophic flood levels across the country," There are alternatives that protect Fargo from flooding that do not also "induce growth" in the flood plain.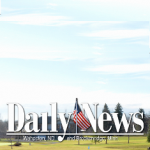 Benjamin Larson, candidate for the Minnesota House: Moorhead, Minn,"wake up and fight for the city's future." Moorhead is located on high ground, much higher than the flood plain south of Fargo, Moorhead is the natural choice for flood-free future development: both residential and commercial.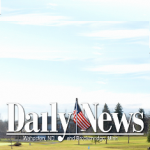 Fargo wants to take 40 square miles out of the flood plain immediately south of town – where the Wild Rice and Red Rivers meet – to provide future development room for Fargo. Should someone whisper that the emperor has no clothes?