Archive for September 2014
You are browsing the archives of 2014 September.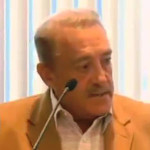 According to the U.S. Army Corps of Engineers Hydraulics and Hydrology report Drayton, ND could see as much as 16.944 inches more water than during the record crest of 1997.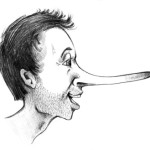 As of September 24th, 2014 there has been "NO FEDERAL FUNDING" authorized or appropriated as a result of the June 2014 passage of the WRRDA bill.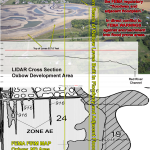 Willful act or complete incompetence? Instead of respecting FEMA guidance or conveying and insisting that letter content be observed by engineers, the Fargo Diversion Authority defies FEMA warnings regarding encroachment and placed the eastern reach of the new OHB levee directly into the "floodway and adjacent flood plain areas" to accommodate Oxbow golf course features, according Aarron Snyder, U.S. Army Corps of Engineers.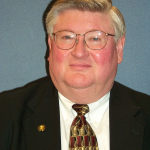 There is no doubt that Jon Evert is a kind and decent man. But he has voted to make unanimous the Clay County Commission's support of Fargo's Diversion Authority, and to fund their lawyers who are working to eliminate the protections of Minnesota law.

Fargo Diversion Authority spending spree: $1.9 million increase in one month from July 31st, 2014 to August 31st, 2014.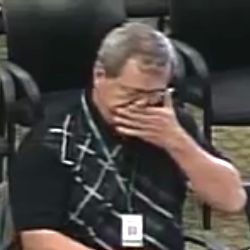 Fargo taxpayers, especially those with new flood insurance requirement should be up in arms over Fargo channeling funds towards the wholly unnecessary OHB ring dike-levee project.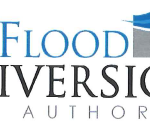 Darrell Vanyo: I would be prepared to recommend an opportunity to upstream interests to participate on the Diversion
Authority Board. The upstream member would not participate, vote, or receive non-public information on matters concerning the litigation. The upstream member's seat on the board would be subject to annual approval of the board.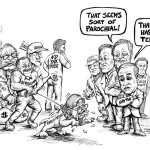 Minnesota's Governor Dayton, Representative Marquart and a few others are not "going along to get along." They are speaking out for the people and communities they represent, declaring "unacceptable" the plan to flood 35 square miles of rural Minnesota for Fargo's future development.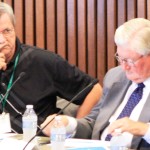 Keven Campbell, as a Clay County's representative on the Diversion Authority Board supported the plan to flood Clay County, voting lock step with Darrel Vanyo and Fargo's development interests. Jon Evert, a native of Comstock, Jon voted to flood his own community.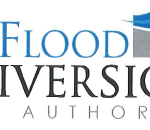 [wpdm_file id=20] 211 9th Street South, P.o . Box 2806, Fargo, ND 58108- 2806 Phone 701-241-5600 Fax 701-241-5728 September 8th, 2014 The Honorable Mark Dayton Governor Mark Dayton 116 Veterans Service Building 20 West 12th St. St. Paul, MN 55155 Dear Governor Dayton, Thank you for visiting our community, and for the opportunity to discuss […]