Archive for NEPA
You are browsing the archives of NEPA.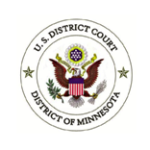 BREAKING NEWS: United States District Chief Judge John R. Tunheim hands down 60 page CEASE and DESIST order against the Fargo Moorhead Dam and FM Diversion project. Injunction against the USACE and FMDA (Fargo Moorhead Diversion Authority).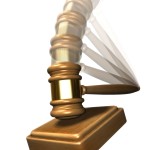 The Court's order today is not the end of this case. The JPA's Minnesota law claims are still pending against the Diversion Authority – those claims were not at issue in the motions decided in this order of the OHB ring levee remains in place. Those matters will await resolution on another day.
The following clarification was received late today from US District Court, District of Minnesota. Summmary: Home and golf course construction may continue, however, the all physical construction activities related to the OHB ring levee, if ongoing, must cease immediately. [Jump to Judges Decision and Order Decision] CASE 0:13-cv-02262-JRT-LIB Document 287 Filed 07/28/15 UNITED STATES DISTRICT […]
JUDGE DENIES FARGO DIVERSION AUTHORITY MOTION: The Authority's motion to stay the Court's preliminary injunction order [Docket No. 197] is DENIED. Also waiving $2.5 million bond sought by the Fargo Diversion Authority.
UNITED STATES DISTRICT COURT DISTRICT OF MINNESOTA Richland/Wilkin Joint Powers Authority, a Minnesota-North Dakota Joint Powers Authority, Plaintiff, Civil Action No. 13-CF-02262 vs. . . United States Army Corps of Engineers; John McHugh, Secretary of the US Army Corps of Engineers (in his official capacity); Jo-Ellen Darcy, Assistant Secretary of the Army for Civil Works […]
Official NEPA Damage Form Use this form to submit NEPA concerns relating to environmental damages and impacts that could occur as a result of the proposed Fargo Moorhead Dam and FM Diversion. Impacts and Damages will be forwarded to: Rinke Noonan – legal counsel for the Richland Wilkin JPA. Views: 49 Tweet