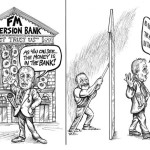 Even at a modest borrowing rate, the local sales tax won't cover the interest on a note to cover the federal share. The recent assessment vote that passed, despite a majority of property owners voting against it, does not provide any new money for the project. It only allows them to borrow more.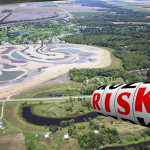 POLL VOTE: Fargo's leaders made a good gamble with $60 million of taxpayers' money, even after Minnesota formally objected to the project?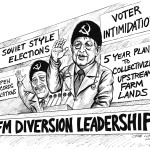 Bullying has become a well-polished means to an end for the diversion authority. Who would have imagined, ten years ago, that our honest, small town culture would have come to this?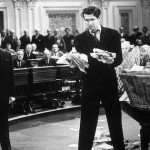 Cass County taxpayers receiving an assessment ballot and an "invitation" to support Fargo's Diversion learned that the election is fixed. The un-elected Cass County Joint Water Board deciders stacked the deck Soviet-style, the vote is a sham and the outcome pre-determined.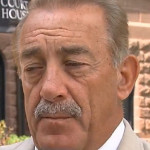 Project opponents care more about protecting the city of Fargo than the Fargo Diversion Authority and Fargo city leaders.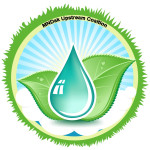 This is a federal project designed to have federal participation, but the federal government has no money. The continuing budget resolution funding the government in Washington has had a ban on new project construction funding for the last four years, with no end in sight. If you read the letter to the White House from the Minnesota governor, you'll see he is requesting that no money or support be given to the diversion project, at least until the DNR is done with their study.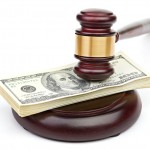 At no time, has the Diversion Authority been willing to discuss with either group, alternatives that would achieve flood control for Fargo and reduce impacts for those upstream. Whether directed by the Army Corps, or by their own attorneys, their practice of stonewalling those who are being hurt is at best unproductive, and at worst, unethical.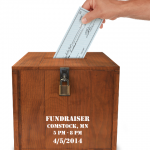 Beef Brisket & Roasted Pork Dinner ____________________________ Fundraiser to Promote Fair, Affordable Flood Control for Fargo – Moorhead  Saturday – April 5th, 2014 5pm – 8pm CW Valley Agronomy Center (NW corner of Hwy 75 & Clay 2) Comstock, MN Free Will Offering Donations will be used by the MnDak […]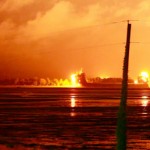 The damage caused by the intentional flooding cost ten times more than the New Orleans power brokers estimated, and a large percentage of the flooded rural residents received nothing for the damage they suffered.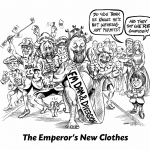 Don't be misled, the law is clear. Minnesota has the final word on whether the Red River gets a dam. The Army Corps is essentially just Fargo's paid contractor for this project, in no way exempt from the requirements of Minnesota law.