admin
You are browsing the archives of admin.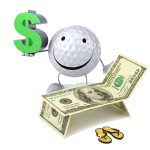 Amidst the controversy generated by 200 – 400 percent buyouts in Oxbow, ND ~ Fargo Diversion Authority documents indicate the current OHB costs through the end of FY2015 to be $89 – $92 million dollars, with approximately 25 percent of the ring-dike-levee completed.
JUDGE DENIES FARGO DIVERSION AUTHORITY MOTION: The Authority's motion to stay the Court's preliminary injunction order [Docket No. 197] is DENIED. Also waiving $2.5 million bond sought by the Fargo Diversion Authority.

Fargo Diversion Authority spent another $22,456,624.30 from April 30th to May 31st, 2015. Nearly 1/9 (10.69% ) of the original projected cost and they haven't even started on the actual main project.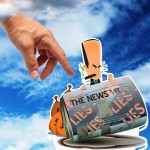 More Lies from the Fargo "Deception" Authority, making false claims that permission was granted to continue work after injunction order was handed down.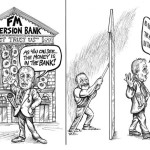 Even at a modest borrowing rate, the local sales tax won't cover the interest on a note to cover the federal share. The recent assessment vote that passed, despite a majority of property owners voting against it, does not provide any new money for the project. It only allows them to borrow more.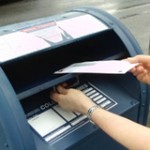 Oxbow had already built a dike system after 2009 which would have protected the city to another similar record flood. But instead of pointing this out, the Diversion Authority instead bought out Oxbow's strong opposition to the diversion project by offering a new golf course, new clubhouse, and additional housing, and cowardly Oxbow leaders took the check and ran.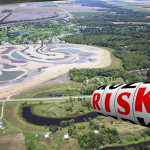 POLL VOTE: Fargo's leaders made a good gamble with $60 million of taxpayers' money, even after Minnesota formally objected to the project?
United States District Judge GRANTS JPA motion for a preliminary injunction against the Authority. All physical construction activities related to the OHB ring levee, if ongoing, must cease immediately.

Fargo Diversion Authority spent another $7,269,195.32 from March 31st to April 30th, 2015. Nearly 1/10 ( 9.84 % ) of the original projected cost and they haven't even started on the actual main project.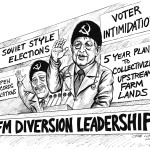 Bullying has become a well-polished means to an end for the diversion authority. Who would have imagined, ten years ago, that our honest, small town culture would have come to this?