Archive for Powers Authority
You are browsing the archives of Powers Authority.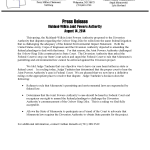 Breaking News: Federal Judge rules on Richland Wilkin JPA claim. Decision allows Minnesota DNR to proceed as Amicus Curiae noting that the federal court will observe Minnesota law and permitting authority.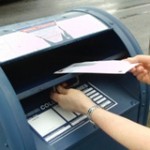 Beth Askegaard and Rolaine Askegaard write to MN Attorney General Lori Swanson to question leaders in St. Paul and Washington value our community, Clay and Wilkin Counties, as belonging to Minnesota. Fargo Diversion Authority insists on developing the natural flood plain south of the city and relocating water impacts onto Minnesota.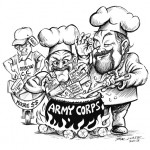 The PR gang at the Diversion Authority have been turning themselves inside out trying to vilify the benefits of retention. The simple fact is that if upstream retention, as has been laid out by the various publicly funded organizations, had been in place in '09, the biggest flood in recorded history would have been approximately 3 feet lower.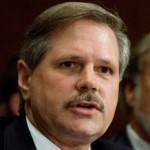 U.S. Sen. John Hoeven's recent opinion article in local newspapers was right on the mark. The challenges of flood control in the Red River Valley have been discussed for decades and have ultimately come to the same conclusion. Distributed retention must be one of several measures used to control spring floods in the valley.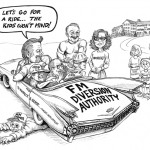 Fargo's leaders have created a conflict of interest making Moorhead's continued participation an unethical abuse of power that serves no legitimate Minnesota interest. The expanded plan does nothing for Minnesota and actually disadvantages Moorhead by subsidizing Fargo development into the flood plain south of the Metro.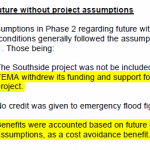 The fact is the location of the diversion alignment with the dam, ditch and levee does not increase the protection of the currently developed area of Fargo vs. more conservative and less expansive flood control plans. The location only gives the city more area to grow without FEMA flood plain regulations.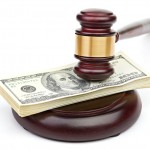 At no time, has the Diversion Authority been willing to discuss with either group, alternatives that would achieve flood control for Fargo and reduce impacts for those upstream. Whether directed by the Army Corps, or by their own attorneys, their practice of stonewalling those who are being hurt is at best unproductive, and at worst, unethical.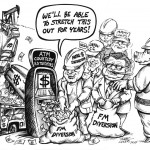 Who needs a pipeline to move oil field benefits from the west? Fargo diversion backers have concocted a scheme to turn the state's oil and agriculture bounty into a giant ATM machine.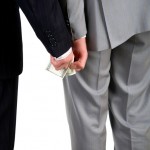 Fargo Diversion Authority leaders claim opposition to their wealth transfer scheme is being orchestrated by a couple of counties that are "insignificantly inconvenienced". The Diversion Authority's attacks on the JPA and upstream residents are a sideshow. The JPA is defending the rights of its constituents, and is a model for what government should do.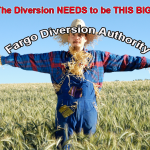 Fargo Diversion Authority uses straw man arguments to distort viable solutions to Fargo flood protection. Fargo, ND is demanding a plan that only protects the city. Distributed retention protects the entire Red River Valley, included Fargo, which protects more land, more cities, more people, more property and infrastructure.