Archive for CH2M Hill Project Manager
You are browsing the archives of CH2M Hill Project Manager.

Fargo Diversion Authority spending spree: $16.4 million increase in one month from June 30th, 2014 to July 31st, 2014.

Fargo Dam and Diversion Costs as of June 30th, 2014 Vendor Name Approved Contract/Invoice Amount Liquidated Outstanding Encumbrance HOUSTON-MOORE GROUP LLC 19,890,094.00 13,119,239.51 6,770,854.49 CH2M HILL ENGINEERS INC 12,491,244.99 11,920,819.01 570,425.98 CASS COUNTY JOINT WATER RESOUR 9,167,398.87 9,167,398.87 – COMMERCIAL TITLE LLC 3,869,541.00 3,869,541.00 – TITLE COMPANY 3,641,500.00 3,641,500.00 – OXBOW. CITY OF 2,935,741.87 […]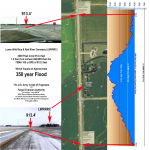 The U.S. Army Corps of Engineers and Fargo Diversion Authority distorted the 2009 flood event at Fargo, ND with a "non-official" EOE (Expert Opinion Elicitation) to overstate impacts, increase the Cost Benefit Ratio and downgrade previous historic flood events and flood protection in pursuit of a $2 billion plus boondoggle.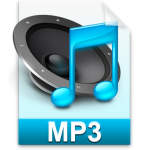 Official Audio Record of the MNDak Upstream Coalition | Richland Wilkin JPA | Fargo Diversion Authority – August 12th, 2013 7:00 p.m. Meeting